'Emerald City' Renewed Or Canceled For Season 2? Season 1 Finale Closes On Average Ratings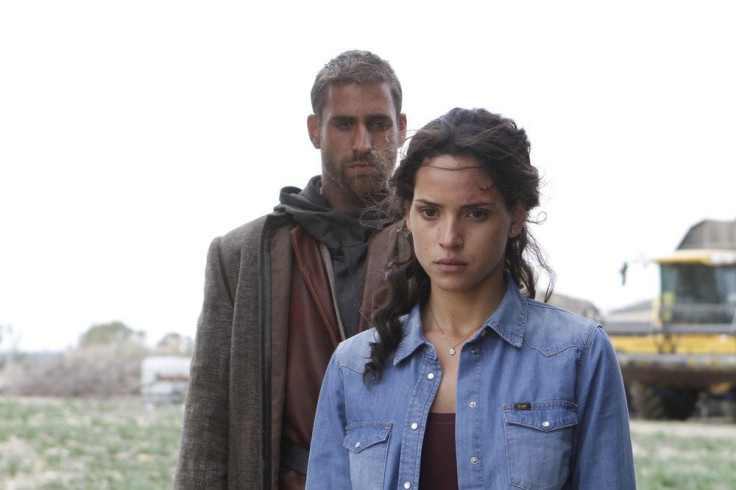 NBC's event series "Emerald City" turned out to be quite a surprise package. Directed by Tarsem Singh and executive produced by Shawn Cassidy and David Schulner, the drama reimagined L. Frank Baum's famous "Wizard Of Oz" stories.
Instead of that classic scarecrow, tin man and the wicked witch of the west, Season 1 served up these lovable characters with a twist. "Emerald City" told the story of Dorothy (Adria Arjona) and Oz keeping an adult audience in mind. As a result, the show dealt with issues of feminism, gender identity, religion, science and nature while telling the story of a 20-year-old Kansas nurse who was swooped up in the eye of a storm.
The Season 1 finale managed to secure 2.9 million viewers and a 0.7 demo rating, according to a report by TVLine. Leading up to episode 10, "Emerald City" wasn't doing too well – each episode was drawing anywhere between 2-2.5 million viewers, according to multiple reports by Zap2It.
Given that "No Place Like Home" ended on a crucial cliffhanger – Dorothy mets Lucas/Roan (Oliver Jackson-Cohen) and Toto in Kansas to learn that her mother Jane (Gina McKee) is imprisoned by the Beast Forever and must go back to Oz to save her – should the show be renewed for Season 2?
Why "Emerald City" should be renewed: Not only did the freshman season end on cliffhanger that could give rise to several interesting storylines, many fans were also enamored by the sets, diverse locations and the minimal use of C.G.I. Moreover, the characters were very interesting and certainly unlike the ones we've grown up seeing. It was a fresh take on a classic tale.
Why "Emerald City" shouldn't be renewed: Unfortunately, the show isn't cheap to make. The larger-than-life sets, elaborate costumes and breathtaking locations means that this is one expensive show to make. Additionally, can the series hold on to the magic of Season 1? What if Season 2's plot doesn't live up to what the cast and crew did in Season 1? Remember, shows that do well in Season 1 might not be able to recreate the magic (and numbers) that made Season 1 successful. Think "Blindspot" and "Wayward Pines."
Cassidy wrote in a letter to fans on Entertainment Weekly, "As you have seen in our finale, 'No Place Like Home,' this story has now ended, but a new one lies ahead. Should NBC choose to make another limited series based on Baum's characters, David and I would welcome the opportunity. If not, know that this has been one of the most fulfilling experiences either of us has enjoyed, and we remain humbled by all of our brilliant creative partners who made this show so exceptional."
The fate of this NBC show is still undecided but it was initially booked as a limited event series i.e. 10 episodes.
© Copyright IBTimes 2023. All rights reserved.