'Timeless' Renewed Or Cancelled? Season 1 Finale Closes On Solid Ratings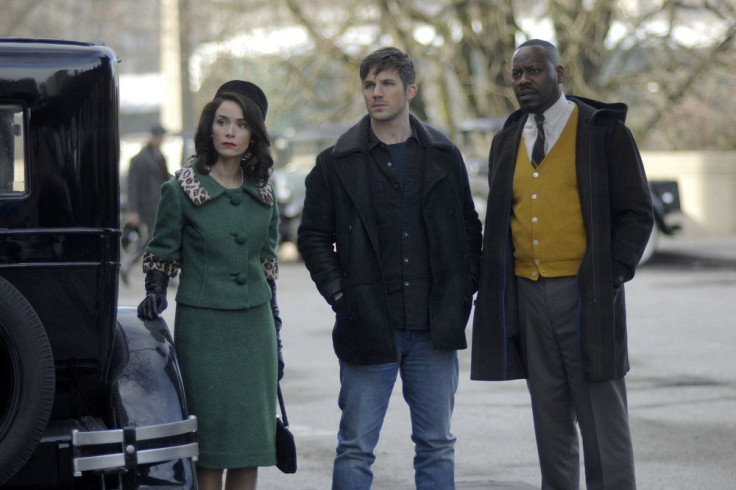 Almost every network today airs at least one time-travel show. NBC added a new series to this already saturated market with "Timeless." Although the premise is more or less similar to existing shows based on traveling to the past or future, the drama quickly became popular among certain viewers. Its fresh take on historical figures, both popular and unpopular ones, separated it from several other time-travel shows.
Yet, "Timeless" struggled to keep a sizable audience. In fact, its freshman season more or less managed to get a 1.1-1.2 demo rating. Soon, less than 3 million viewers were tuning in to watch the show live. Fortunately, the Season 1 finale managed to secure 3.3 million viewers, according to TVLine. After three weeks of not-so-great numbers, the finale ratings give hope to fans that the show has a chance of being renewed for a second season.
Why "Timeless" should be renewed: The cast of "Timeless" -- Abigail Spencer, Malcolm Barrett and Matt Lanter – give stellar performances as Lucy, Rufus and Wyatt respectively. Even the guest stars deliver superb performances (such as Misha Collins as Eliot Ness and Michael Drayer as Harry Houdini).
Moreover, the series ended its first season on two cliff-hangers: Lucy learned that (spoiler alert!) her mother is an important Rittenhouse member and Jiya (Claudia Doumit) is suffering from some adverse side effects from traveling in a machine that was designated to carry three people (she was the fourth time-traveler).
Furthermore, "Timeless" has been created by Eric Kripke and Shawn Ryan. Kripke is the creator of The CW's longest-running series, "Supernatural." In interviews to Entertainment Weekly and TVLine, the producers made it clear that they have grand plans for Season 2.
Why "Timeless" shouldn't be renewed: Apart from the fact that there are already too many time-travel shows on TV today, "Timeless" isn't exactly based on a new concept. It airs on Mondays at 9 p.m. EST which many would argue isn't a very good placement of the show. Additionally, the NBC drama has been struggling with maintaining its numbers. Much like "Blindspot," "Timeless" Season 2 may not be as good as Season 1.
Kripke specified in an EW interview that he and Ryan would pitch Season 2 to the peacock network in April. The network will make its decision to cancel or renew "Timeless" by mid-May. However, the show does enjoy strong DVR numbers and a decent international presence. NBC would also factor in the total number of viewers that watched Season 1 online.
Do you want the show to be renewed? Share your thoughts below.
© Copyright IBTimes 2022. All rights reserved.
FOLLOW MORE IBT NEWS ON THE BELOW CHANNELS