'Emerald City' Season 1 Spoilers: Episode 4 Synopsis Released Online; What Will Happen In 'Science And Magic'? [VIDEO]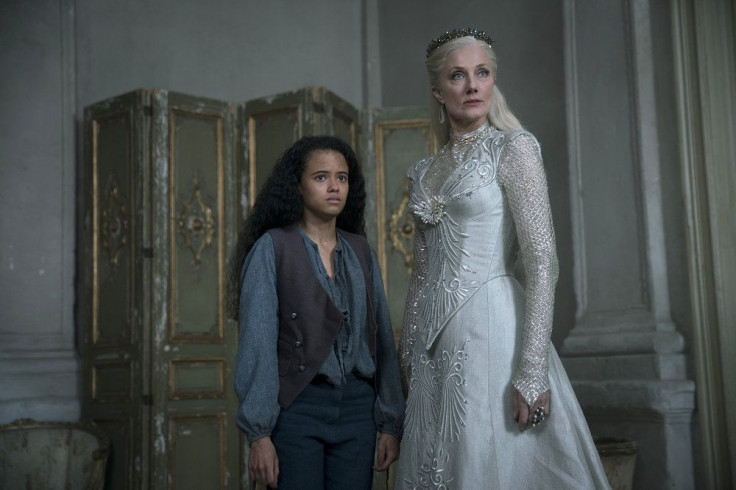 NBC TV series "Emerald City" aired an episode with a shocking end. Tip (Jordan Loughran) accidentally pushed her best friend Jack (Gerran Howell) and killed him. Meanwhile, Dorothy (Adria Arjona) discovered that her biological mother, Karen Chapman, visited the land of Oz several years ago. She also realized that she has powers.
What will happen in Season 1, episode 4?
The upcoming episode, according to the synopsis, will see Tip get caught between two powerful forces after accidentally killing his best friend. These powerful forces are none other than Glinda/ North (Joely Richardson) and West (Ana Ularu). Tip, who was once a boy because of the medicine her adopted mother/witch gave her, is currently struggling with her identity.
Although it seemed like Tip killed Jack, episode 4 will reveal that he is, in fact, alive. The synopsis states that he will have a life-changing experience that leads him on a surprising new path with a unique woman named Lady Ev (Stefanie Martini).
Back in Emerald City, the Wizard of Oz (Vincent D'Onofrio) will pay a visit to a village and will emphasize his authority to its citizens. After the three witches killed themselves near the stone giants, the Wizard needs to show his power to his people.
The Wizard's new councilwoman Anna (Isabel Lucas) rightly called out the Wizard last episode. She knew that he never actually had any power over the stone giants. These giants were once instrumental in defeating the powerful Beast Forever.
Meanwhile, Dorothy and Lucas (Oliver Jackson-Cohen) will be approached by a mysterious young girl who has lost her way.
Furthermore, Dorothy is only beginning to unlock her powers in the NBC show. The upcoming episode will see the Kansas-born Nurse unleash some of her powers.
"Emerald City" Season 1, episode 4, titled "Science And Magic," premieres Friday, Jan. 20 at 9 p.m. EST on NBC.
© Copyright IBTimes 2023. All rights reserved.