Emma Roberts Talks About Instagram War With Her Mom Kelly Cunningham After Pregnancy Confirmation
KEY POINTS
Emma Roberts joked that mothers and Instagram make a bad combination
Roberts was keeping her pregnancy low-key, but her mom accidentally confirmed it
Roberts blocked her mom on Instagram due to the latter's confirmation
Emma Roberts wasn't happy when her mom, Kelly Cunningham, confirmed her pregnancy online. It resulted in an Instagram war between them, and the "We're the Millers" star decided to block her mom on the social media platform.
On Monday, Roberts appeared on "Jimmy Kimmel Live!" where she talked about her relationship with her mom and the hilarious feud they had due to Cunningham's move to confirm her pregnancy before she could announce it. Roberts' mom accidentally confirmed that she is expecting when one fan asked about it online.
"It was a disaster," Roberts told Kimmel.
"And I found it all out on a plane. So, I couldn't get to her. Like, I couldn't call her or attack her. I could just iMessage with her and DM her and ask her to please stop."
However, despite Roberts' pleas, her mom didn't find the issue a big deal. Roberts was keeping her pregnancy "low-key," but Cunningham thought that she already confirmed it.
"When I said to her, 'Mom, you revealed my pregnancy,' she goes, 'Emma, you announced it,'" Roberts added.
"I said, 'No, I didn't. That was a tabloid.' She's like, 'Oh, that wasn't clear."
The "American Horror Story" said they just laughed it off but actually "kind of got in a fight" about it which she called an "Instagram war." It went as far as Roberts blocking her mom on social media.
"I blocked her at one point. It was my only weapon," she shared.
"She texted me at 2:00 a.m., 'Queen, did you block me? Sad face.' I was like, 'Yes, I did block you.' Then I unblocked her. It's been an Instagram war with my mother that I never saw coming. A good story to tell the baby."
During the interview, Roberts admitted she had already gotten over her feud with her mom and she just laughed at it. She even joked that "mothers and Instagram" make a bad combination.
Roberts confirmed her pregnancy in August by sharing a series of photos of her flaunting her baby bump with boyfriend Garrett Hedlund. In her post, she also confirmed that she was expecting a baby boy.
"Me...and my two favorite guys," she wrote in the caption.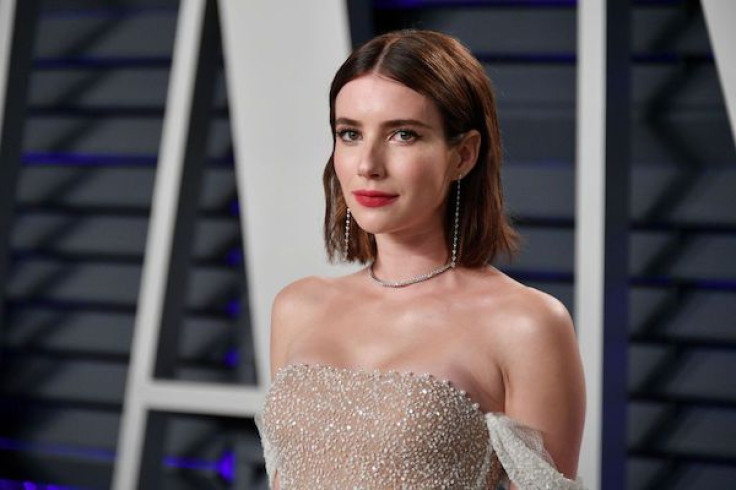 © Copyright IBTimes 2023. All rights reserved.