'Empire' Season 2 Spoilers: Adam Rodriguez Reveals What's It Like To Be Cookie's New Love Interest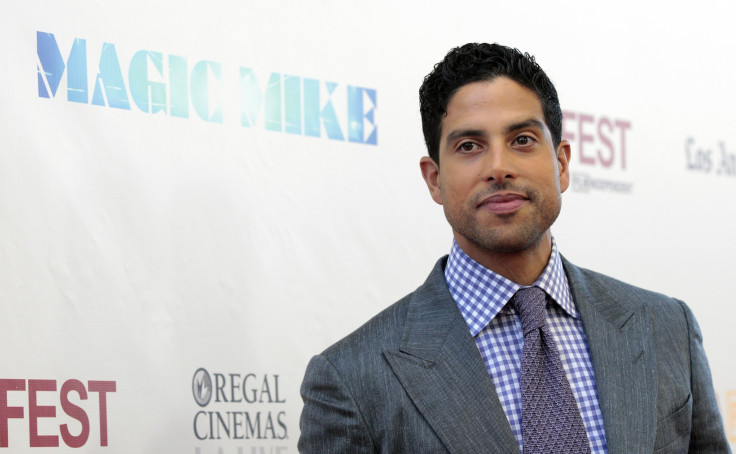 It's been less than a month since Adam Rodriguez scored a role on Season 2 of the hit Fox drama "Empire." The "Magic Mike" actor will be stepping in as Cookie's (Taraji P. Henson) new romantic interest, and it seems he can't wait to share some love with "Empire" fans looking for Season 2 scoop.
In a new interview with E! Online, Rodriguez is somewhat coy about giving too many Season 2 spoilers away. But all in good time, as he did let slip this little hint: "What I know is this: Cookie and I share a similar affliction that we're battling and we sort of bond over that," he told the outlet.
Rodriguez's character, a hard-working paramedic named Laz Delgado, is unlike the men Cookie's dealt with before on the show. The actor jokingly told Access Hollywood that Lucious (Terrence Howard) "should've done a better job" at treating Cookie right. "Laz Delgado has a real clear picture about who Cookie is and how special she is, and he's gonna treat her that way," Rodriguez said.
Rodriguez previously co-starred alongside Henson in the Tyler Perry movie, "I Can Do Bad All By Myself." Before "Empire" Season 2 premieres this fall, fans can catch Rodriguez on the big screen in the upcoming "Magic Mike XXL" sequel.
On "Empire," Cookie Lyon is no lonely matriarch. After a failed attempt at rekindling her relationship with her ex-husband Lucious, Cookie moved on to Lucious' head of security, Malcolm DeVeaux (Derek Luke). The addition of a third romantic partner while Lucious in Season 2 is in jail suggests that last fling won't last.
"Empire" Season 2 premires Sept. 23 at 9 p.m. EDT on Fox.
© Copyright IBTimes 2023. All rights reserved.