'Empire' Season 2 Spoilers: Cookie's New Love Interest Laz Delgado Could Change Her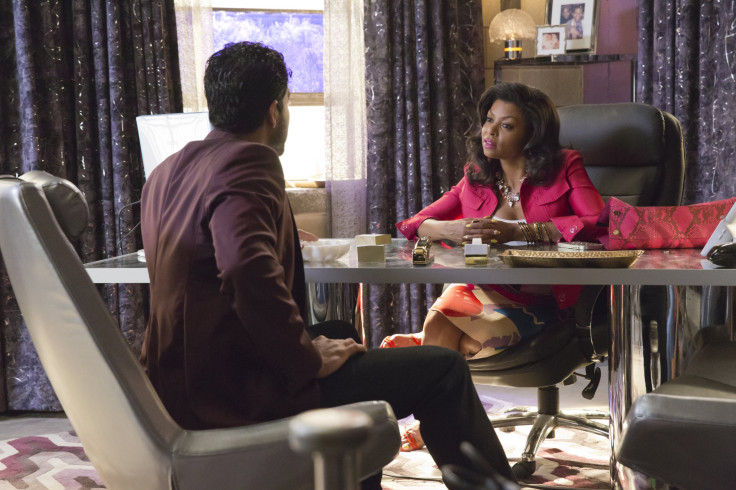 Cookie Lyon (Taraji P. Henson) has not had a love interest on Fox's "Empire" since Malcolm Deveaux (Derek Luke) in Season 1. That is likely about to change Wednesday night when she meets a concert promoter named Laz Delgado (Adam Rodriguez), when he debuts on the hip-hop drama in episode 5, titled "Be You." His presence could bring out a more mellow side of Cookie that fans haven't seen before.
In an interview with Entertainment Weekly, Rodriguez talked about his role as Laz and what fans can expect from his character. He said Cookie is constantly being tough on the show and believes she needs someone who will show her it's alright to let your guard down every once in a while.
"So I think the main thing that I'd like to see Laz do for Cookie is to be able to have Cookie have someone tell her that they love her and not want anything from her for it. It seems like everyone is trying to set Cookie up and is always taking advantage of her. She's just constantly fighting, but I know she has a big heart," Rodriguez said. "I'd love to see her get to a place where she doesn't have to fight anymore and can be protected. I think if she could be that way with someone, than I think you might see a softer side of Cookie."
Laz is an ex-cop turned promoter, who will help Cookie grow Lyon Dynasty and compete against Empire. Rodriguez added that he's not sure how many episodes he'll appear on and is waiting to find that information out himself.
Rodriguez has worked with Henson before as they both appeared in the Tyler Perry film "I Can Do Bad All By Myself." He signed on to join the cast of "Empire" in June.
Cookie won't be the only one with a new love interest in episode 5. After hearing a girl named Laura (Jamila Velazquez) sing at a bar in episode 4, Hakeem may have just found the new lead singer of his all girl group. The synopsis reveals that she may become more than just a a new singer to him as they two could develop a relationship.
Watch the episode 5 promo below:
"Empire" Season 2, episode 5, titled "Be True," airs on Fox Wednesday, Oct. 21, at 9 p.m. EDT.
© Copyright IBTimes 2023. All rights reserved.