'Engage Kiss' Episode 6 Live Stream Details: How To Watch Online, Spoilers
KEY POINTS
"Engage Kiss" Episode 6 is releasing Saturday
The episode will stream on Crunchyroll
The anime is based on the original story called "Bayron City Express"
Kisara is staying away from Shu's room after she peeked into the memories of Shu and Ayano spending time in the warehouse in "Engage Kiss" Episode 6. The new episode is titled "Third Party Demon Killer."
The official synopsis of Episode 6 reveals that Ayano is happy with Kisara's absence. She starts taking care of Shu and enjoys some alone time with him.
Meanwhile, Kisara, who is aware of the situation, is getting more and more annoyed. Amid the love triangle, there is a storm of violence waiting to engulf Bayron City.
A blonde girl appears in a nun's attire. This girl is named Sharon Holygrail and she is the nun of Celestial Abbey, which practices the ideals of philanthropy.
However, she is an agent of a group of exorcists. To the general public, she is a kind nun, but when she becomes an exorcist, she is merciless and will do anything to execute her mission.
In "Engage Kiss" Episode 6, Sharon rushes to a scene of the devil disaster.
"Ayano has become a target for Demon Possession. Although Ayano narrowly escapes her first attack with Kisara's help, she begins a life of isolation to hide her Demon-Possessed eyes. Meanwhile, Shu is offered a chance to work together by Mikami, who is familiar with Shu's past," read the official synopsis of Episode 5.
"On board with the discussion, Shu discloses information to Mikami and his team at the Anti-Demon Bureau. They are trying to determine the identity of a Demon Agent producing Demon Possessions one after another. They step into a certain dwelling, but…," it continued.
The series is based on the original story titled "Bayron City Express." The anime is directed by Tomonari Tanaka and the series structure and scripts are handled by Fumiaki Maruto.
The opening theme song is titled "Dare-Kare Scramble" and is performed by halca. The ending theme song is "Renai-No" by Akari Nanawo.
"Engage Kiss" Episode 6 is scheduled to air Saturday. Fans in the U.S. can watch the episode online on Crunchyroll. The episode will live stream in Japanese with English subtitles.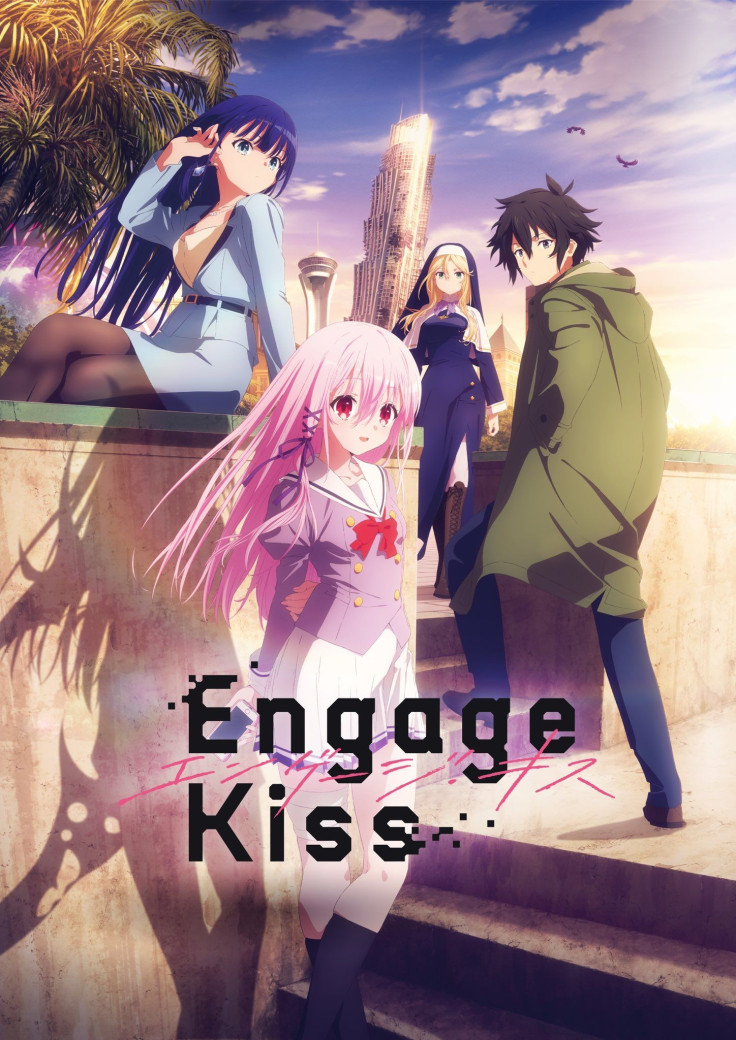 © Copyright IBTimes 2023. All rights reserved.