'Boruto: Naruto Next Generations' Episode 261 Live Stream Details, Spoilers, Release Date
KEY POINTS
"Boruto: Naruto Next Generations" Episode 261 is airing Sunday
The episode will live stream on Crunchyroll
The anime is based on Masashi Kishimoto, Ukyo Kodachi and Mikie Ikemoto's original work
Kawaki is enrolled as a new student in the Ninja Academy, along with Himawari and her friends.
The official synopsis of "Boruto: Naruto Next Generations" Episode 261 is out now on TV Tokyo. Kawaki's admission is just a façade as he is on a mission.
A foreign exchange student named Princess Yukiwari Kae is also attending the academy and Kawaki is on a secret escort mission to protect her from any untoward incident or attack.
Naruto has asked him to be part of the mission and Kawaki has no choice but to start attending the academy with the juniors.
Kawaki notices that all his classmates and his homeroom teacher have peculiar behaviors. Since Kawaki doesn't do well in the "cooperation department," he is set to have a tough time with his fellow classmates.
"While strolling through the village, Kakashi and Boruto come across some people arguing. Boruto sees a gloomy-faced young couple and learns they're engaged, and that their grandfathers are feuding," read the official synopsis of Episode 260, as per Crunchyroll. "For the sake of their future, Boruto wants to help them out and asks Kakashi for advice, but Kakashi is totally uninterested. However, something seems to sway Kakashi and he decides to help."
The cast of the anime includes Yuuko Sanpei as Boruto Uzumaki, Yūma Uchida as Kawaki, Yusuke Shirai as Ikada Funato, Noriaki Sugiyama as Sasuke Uchiha, Kokoro Kikuchi as Sarada Uchiha, Ryuuichi Kijima as Mitsuki, Junko Takeuchi as Naruto Uzumaki, Chiharu Sawashiro as Hiruga, Hidenori Takahashi as Konohamaru Sarutobi, Shoutarou Morikubo as Shikamaru Nara, Kunihiro Kawamoto as Omoi, Saori Hayami as Himawari Uzumaki, Kazuhiko Inoue as Kakashi and Nana Mizuki as Hinata Uzumaki.
It also includes Ryoko Shiraishi as Cho-Cho Akimichi, Atsushi Abe as Inojin Yamanaka, Yūichi Nakamura as Koji Kashin, Houko Kuwashima as Delta, Kenta Miyake as Boro, Akio Ohtsuka as Amado, Junta Terashima as Code and Kenjiro Tsuda as Jigen.
"Boruto: Naruto Next Generations" Episode 261, titled "Kawaki Enters The Ninja Academy," is scheduled to air Sunday. The episode will live stream on Crunchyroll in Japanese with English subtitles.
The anime is based on the original work by Masashi Kishimoto, Ukyo Kodachi and Mikie Ikemoto.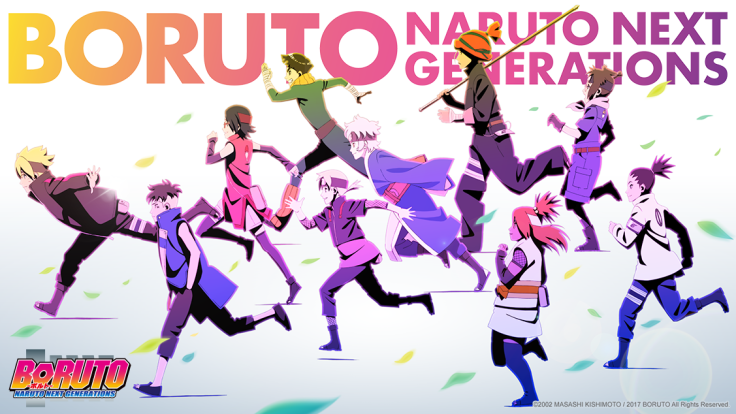 © Copyright IBTimes 2023. All rights reserved.