Entrepreneur, Businessman, and Business Leader: Aakash Sirohi, The Man Behind New Hope Health
If there is anything that Aakash Sirohi is leaving behind as his legacy, it's the way that business leaders and entrepreneurs conduct themselves and operate their businesses. He believes that people should constantly challenge themselves by learning from the world around them.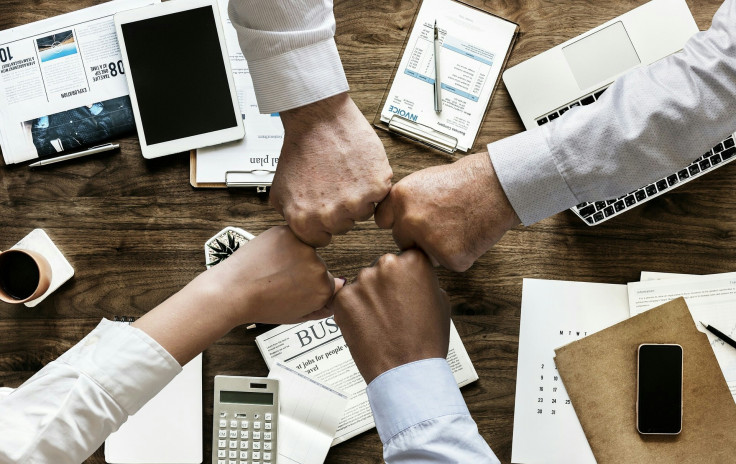 "There is so much to learn," the business leader and entrepreneur said when asked how he managed to become so successful, "and I attribute it to my curiosity or thirst for knowledge. I wasn't happy when I got my first Master of Science, I wanted to learn more, so I did. By applying the same principle in every aspect of my life, including my business ventures, it propelled me to achieve what you see today."
Hailing from India, Aakash worked his way up to the top and never stopped even after he had acquired his first masters in 2007.
To date, Aakash has four masters, all from different universities. His most recent Master of Science in IT Management was completed in Campbellsville University, Louisville. Two years before that, he received his MBA from Hult International Business School San Francisco. Prior to that, he did his Master of Science in Operations and Strategy at Madras University.
But his most impressive achievements extend well beyond the classroom. He has a proven record of high-impact work and innovations while serving in key roles for companies around the world. As a recent example, he secured a $430k grant in just two months for New Hope Health as the CEO. Aakash was also able to establish a network of contacts which led to contracts with major insurance payers and building the company's team to over 30 strong from a small team of 5. And that's not all even more impressive, the company has had 100% talent retention.
"Mr. Aakash is great," gushes one employee, "there are so many companies in the world that have adopted the "big brother boss" ethos, but Mr. Aakash has never talked about what kind of environment he wants to conduct the business in, he just does it. There's a certain grace and power to the way he implements his designs that makes you want to follow him. He inspires loyalty... and that makes him not only a great business mind but a great business leader."
With over 20 years of experience, Aakash has extensive accomplishments in business. When the COVID-19 pandemic emerged, Aakash identified a market need and founded New Hope Health. The company is transforming healthcare delivery, as it doesn't just offer quality services for those that require mental health support and treatment, it also expedites service, treatment, and quality of care.
Recognizing the importance of the processes that redefine the mental healthcare paradigms by helping New Hope Health to "knock off months from wait times" and "merge technology into creating a sustainable and efficient change in the medical field", he was awarded the prestigious "Global Icon in Business Operations and Strategy" Award, by the ET Group. No stranger to receiving awards, his contributions in the field that help families get easier and quicker access to healthcare have also been acknowledged in the coveted "Outstanding Leadership Award" presented to him in the recently concluded Health2.0 Conference at Las Vegas.
Aakash was selected to be a judge to the CEO World Awards Category of the Globee Awards in 2022. A closely followed thought leader in the field of healthcare and digitization, during the panel discussion on "Digitization in Healthcare" in the Health2.0 Conference he provided succinct tips to new entrepreneurs on the best practices around digitization. Aakash has also been invited to judge the Business Development & Thought Leadership 2023 Awards category for the highly respected Stevie awards. Additionally, his recent election as the Secretary of the Virginia Section of IEEE is an apt acknowledgement of his achievements in the business domain as well as a trend setter in the technological arena. As member of the Non-profit organization "Adarash Group of Education", he has contributed immensely to the welfare of disadvantaged children in multiple ways. These honors, feats and accomplishments validate his well-established reputation as a leader in business.
© Copyright IBTimes 2023. All rights reserved.
FOLLOW MORE IBT NEWS ON THE BELOW CHANNELS