Epomaker NT68 Keyboard Hands-on Review: Mechanical Typing for Tablets and Phones
This article uses affiliate links, which means if you purchase products through these links, we may earn a commission. Click here to see our
T&C
. For licensing please click
here
.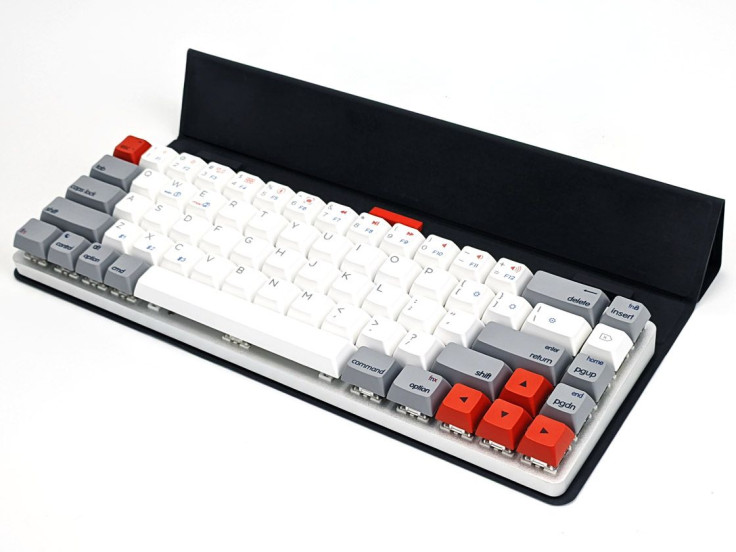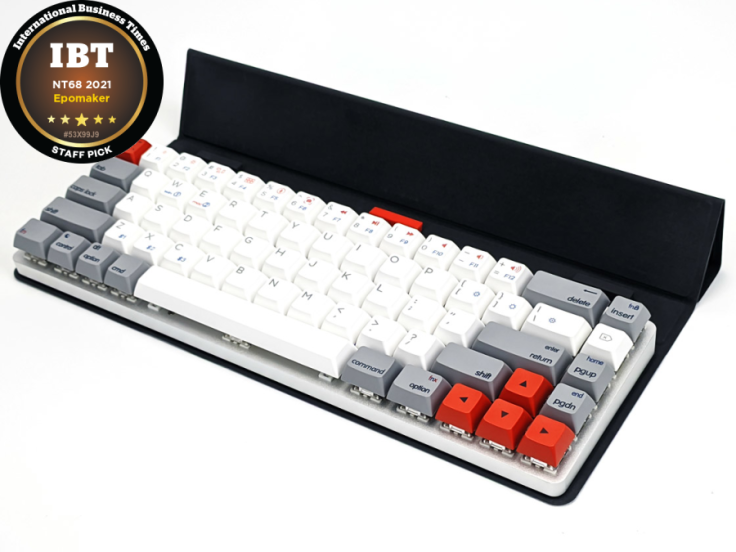 Mechanical keyboard maker Epomaker is following up their desktop models with a portable compact keyboard that is designed for mobile devices. The design of the NT68 is like a response to a keyboard I reviewed early 2020 from NuPhy - the NuType F1, which also features a folio stand as well as being able to be used while stacked on top of a laptop keyboard.
How does Epomaker's design play out as a portable keyboard? Let's dive in to find out.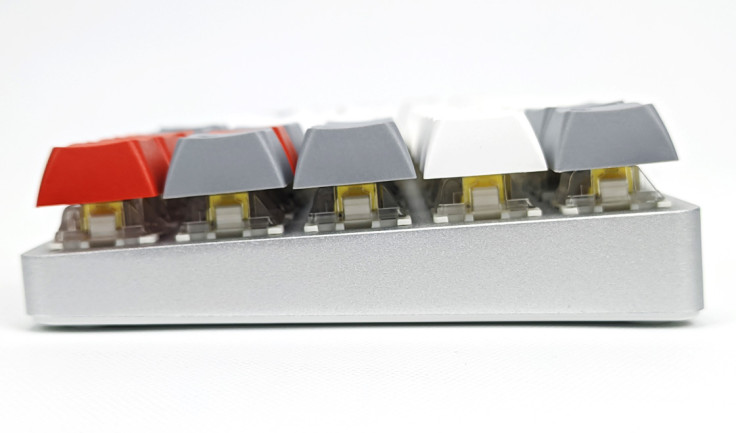 Compact and Solid Build
The Epomaker NT68 is a compact mechanical keyboard that is 65% of a full size keyboard. Other than the key layout, the base of the keyboard is the most compact that we've reviewed from Epomaker. As a result, it also has a shorter overall height than other mechanical keyboards that I've tested, making it comfortable to use without a palm rest.
The base of the keyboard is made of anodized aluminum, with simple and sharp corners that look great, while being tucked away so it won't cause discomfort while typing. The bottom of the keyboard is plastic which keeps the overall weight down, and the overall build is very robust, suitable to be carried around in a backpack.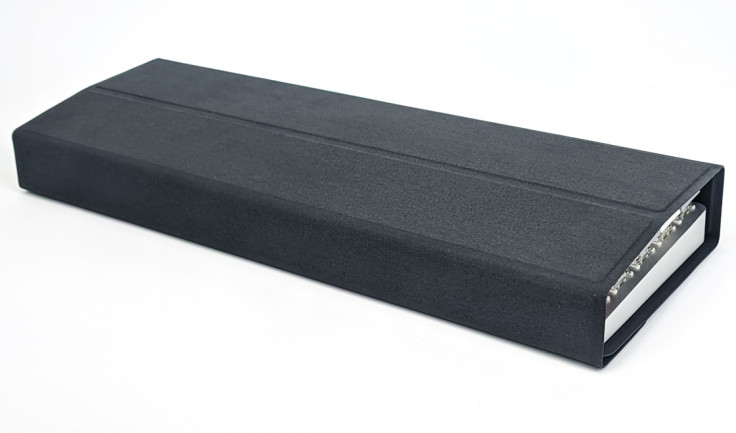 Folio Cover and a Multi Device Setup
A unique feature of the Epomaker NT68 is the included magnetic folio cover, that can wrap around the keyboard during transportation, and unwrapped and folded up to become a tablet/phone stand. The keyboard itself locates and attaches itself magnetically to the folio, which is very sleek and convenient.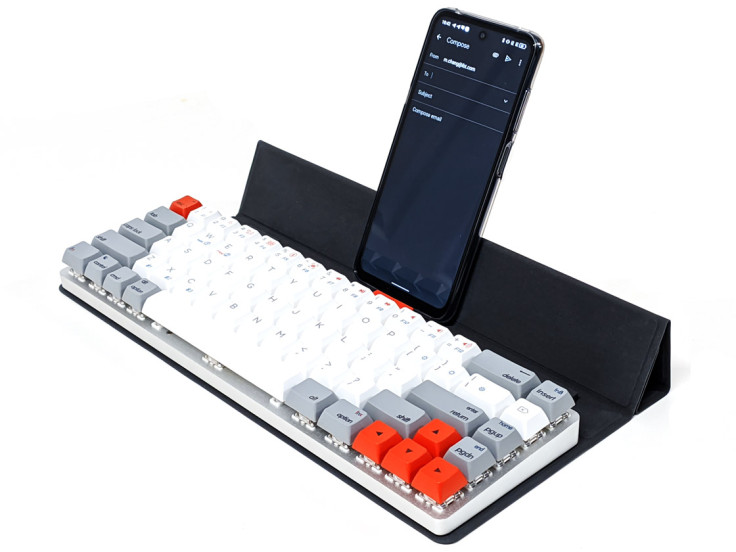 If you're after a mechanical keyboard experience with your tablet or phone typing, this folio cover provides a slick multi device setup. Three well placed and well designed stoppers props up the phone or tablet firmly, but it didn't work for me at first. Later I realized that you need to push the mobile device all the way to the bottom, then tilt it, and the stoppers will do its job and prop up the device firmly.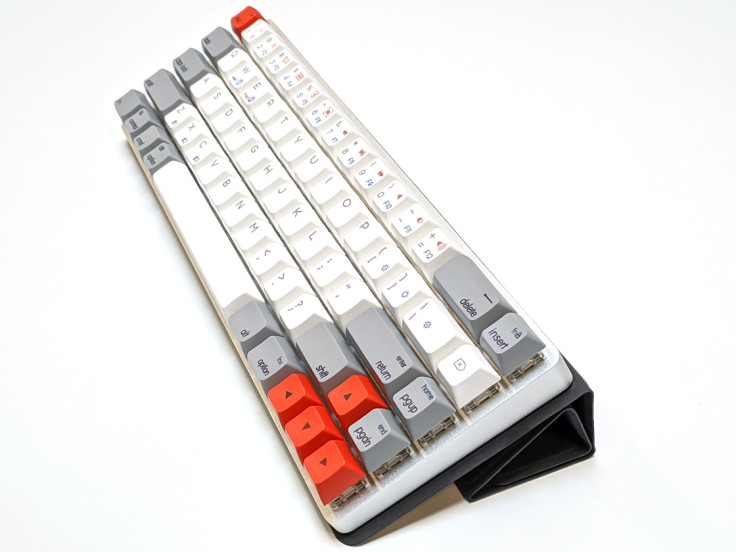 The folio has an extra trick up its sleeves, where if you fold it one more time, it can also provide a tilt to the keyboard for those who prefer the elevated angle. You're able to either angle the keyboard itself, or to use it to angle the laptop.
Since the NT68 can be paired to three bluetooth devices as most Epomaker keyboards can, you're able to set up your tablet and phone on the folio stand in front of the computer, and switch between all three devices seamlessly.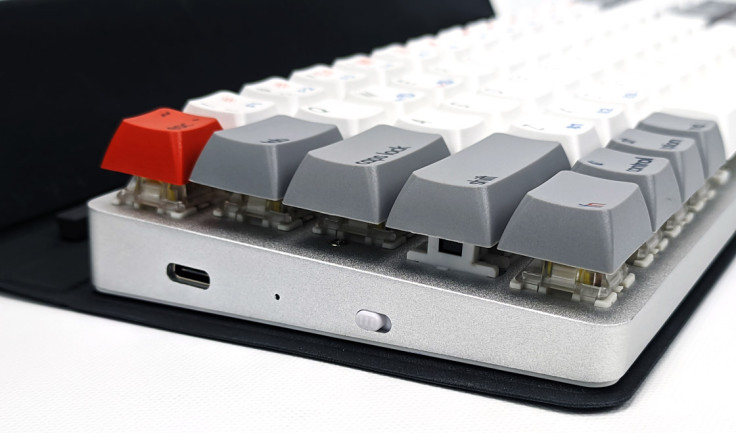 Wired or Wireless Operation
Other than the aforementioned ability to pair to three bluetooth devices, the NT68 can be connected to a fourth device via a USB-C cable. This also accommodates gamers who are looking for that split second difference in response, and make the most out of the mechanical switches.
I've said it before in previous reviews, but I will say again: the option to go between wired and wireless is a function that many major keyboard manufacturers choose to forego so far. So for anyone who wants this flexibility, it's an offering that you need to find with keyboard makers like Epomaker.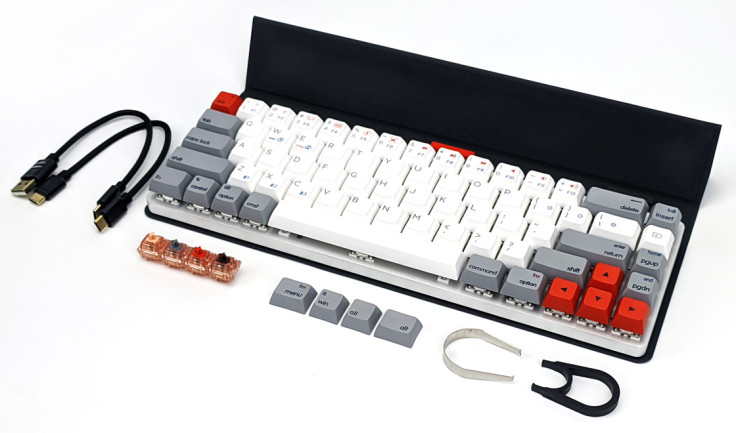 Hot swappable Keys and Switches
The NT68 has a modular design, where its keys and switches are made to be easily swapped out according to user preference. The particular model I'm reviewing uses Gateron Yellow linear switches, which has a 'buttery' texture to it. The switch is quiet to type on, making it great for use in a shared office or a flight cabin.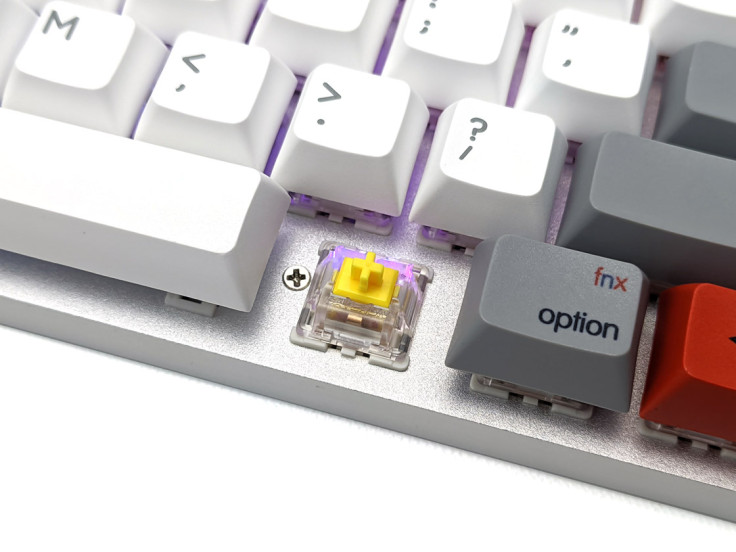 Together with the NT68 keyboard, Epomaker includes tools to make removing both the cap and switch easy, and can be done with a high rate of success even by newbies.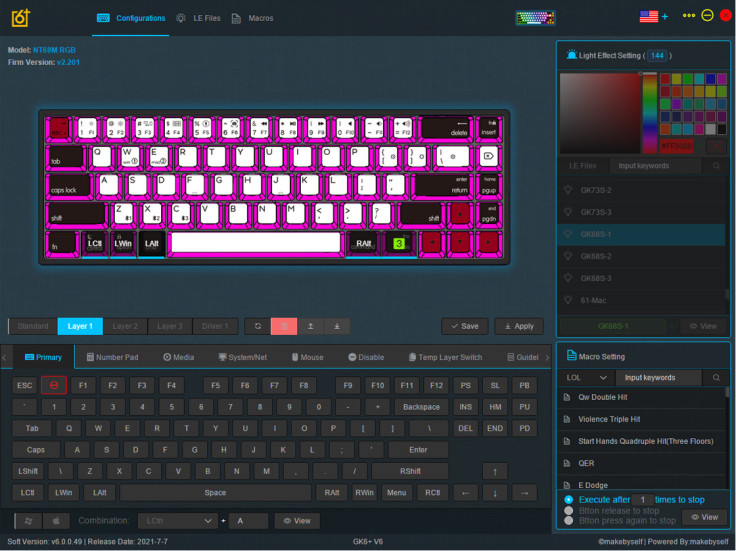 Custom Key Assignments and Windows/Mac Compatibility
Customization doesn't end with the keycaps and switches, but continues into NT68's software support. Using a matching driver that can be downloaded from Epomaker's website, you're able to create three custom key layouts on top of the standard layout, as well as program macro keys for gaming or create custom hot-key shortcuts for work. So if you prefer your 'ctrl' or 'alt' keys in different places, you can assign it to your heart's content.
Whether you are a Windows or Mac user, the NT68 can switch between the two Operating Systems with corresponding shortcut keys and function keys, even without the software. You can do this with a shortcut key right on the keyboard that toggles between the two modes.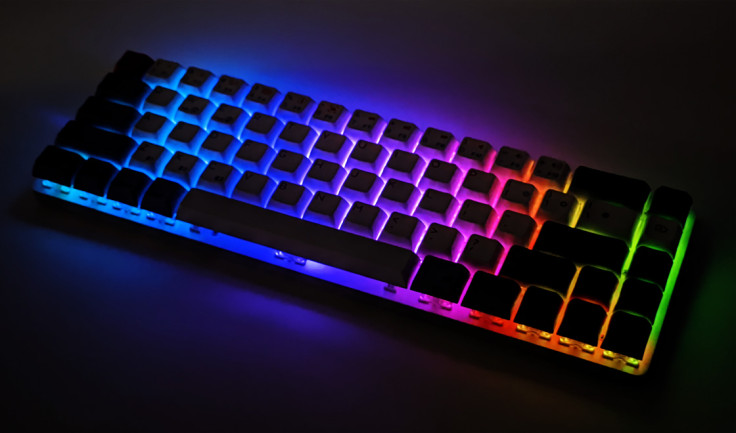 Final Verdict
The NT68 is a compact and solid entry from Epomaker, and the first to be designed specifically to be easily portable and accommodate mobile devices while using it on laptops and desktop computers. It features all the goodies from Epomaker like hotkey swapability, key customization and wired/wireless connectivity, and has the potential to truly be the last keyboard you'd ever need to buy. You can purchase the Epomaker NT68 by backing its Kickstarter campaign here.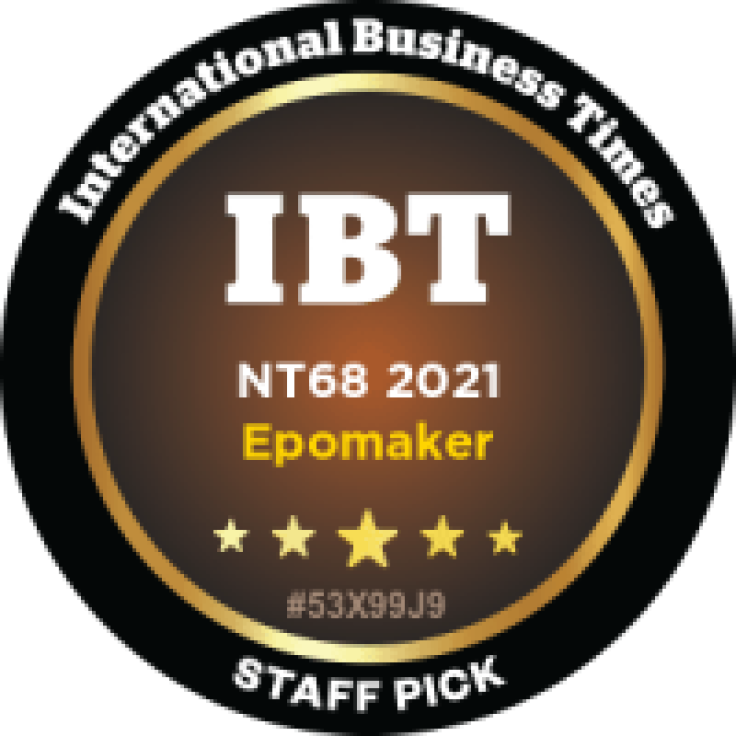 If you're after a portable mechanical keyboard with the ability to customize switches and keycaps, the Epomaker NT68 is a keyboard that is designed to accommodate this for both Windows and Mac users. For its customizability and solid build quality, we're awarding the Epomaker NT68 the IBTimes Staff Pick badge.
Sam is a production engineer turned tech writer who specializes in seeking out gadgets that enhances productivity while still looking sharp. This is a contribution to an ongoing IBTimes review series on gadgets for Business Travelers.
© Copyright IBTimes 2023. All rights reserved.