Epson Moverio BT-200 Hands On: Will It Be A Google Glass Competitor? [VIDEO]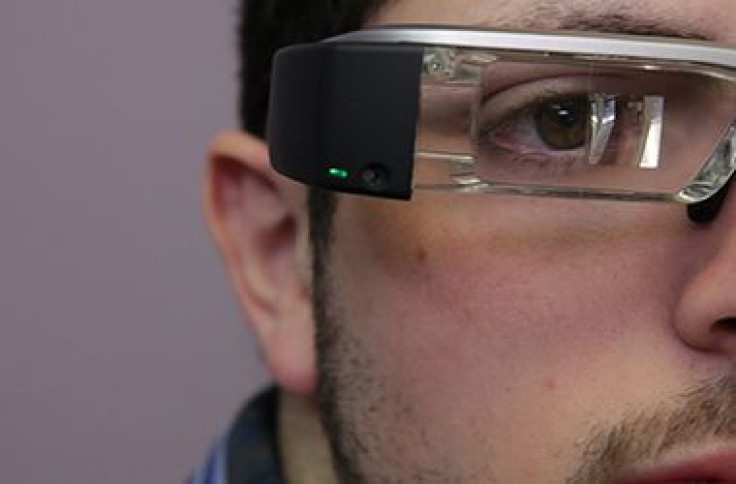 With wearables at the front of the current tech wave, there's no shortage of startup companies trying to make their names known. But legacy brands have horses in the race too -- and it's not just Google anymore.
Meet the Epson Moverio BT-200 smartglasses. Yes, the same company that made your last three printers makes a pair of smartglasses. In fact, the BT-200 is the second generation of the Moverio, though you'd be forgiven for believing otherwise -- Epson isn't the first name that comes to mind in wearables.
The first thing you'll need to understand about the Moverio BT-200 is that it's not like Google Glass. It's not even particularly similar. It's not particularly well-defined; it's part entertainment station, part workspace engineering helper. Epson has thrown a lot of ideas into the Moverio, with the hope that something will stick to the wall; it's not so much a consumer-oriented, mass-market device to make huge profits on as a proof of concept for future devices.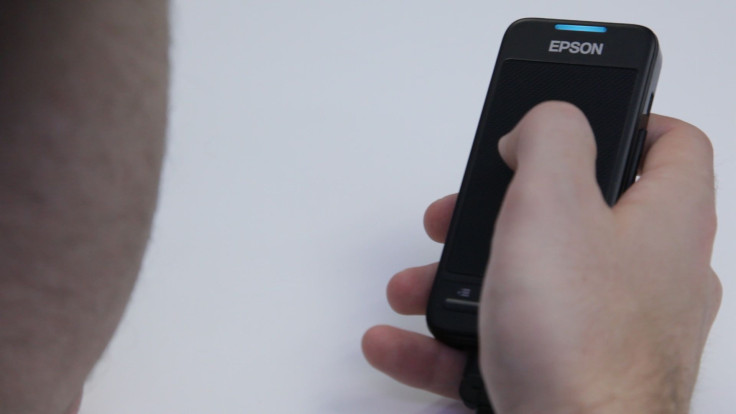 There's a lot of potential for the Moverio. It can be a multitude of things, from a private entertainment unit to a tool to view floor plans and schematics. The Moverio's interface is Android-based, the platform is malleable and pretty much anything could be integrated in the future.
The Moverio projects a 720p image in the center of each lens; while it's not going to rival a smartphone display, it's certainly serviceable. Images are clear, even if the surface area is pretty small. That also means that, unlike the Avegant Glyph, you can still see what's going on around you at any time.
Unlike other wearable offerings, the Moverio stands on its own. There's no integration with your phone -- the Moverio is controlled with a small touchpad similar in size to an old iPhone. Using the touchpad to navigate the Moverio's menus is a lot more intuitive than expected. You press on the pad, drag, and tap to click, much like a traditional mouse. The inputs are accurate, even if it takes a few minutes to get used to having your thumb be a cursor. The controller itself relatively sturdy, despite what its heavily plastic exterior might suggest.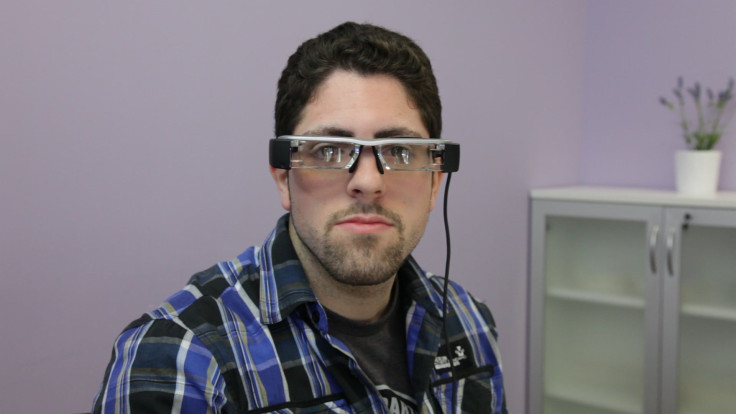 Their frame is moderately heavy; everything but the foldable temple tips is solid. The design is clever despite its overall goofy aesthetic: there's a small, relatively hidden camera at the base of the frame. It's not exactly high resolution, but the idea is there at least. It's clear enough to take photos of text or schematics, but that's about it. Then again, that sort of suits the Moverio better anyway -- it seems like it should be more of a tool to help a mechanic or a technician or architect than a rival for Google Glass.
That's also important to note, because like any other smartglass offering, the Moverio will inevitably be compared to Google Glass. It's not trying to be Google Glass -- the Moverio is a strictly stationary experience, for now, though a more mobile platform wouldn't be a bad idea.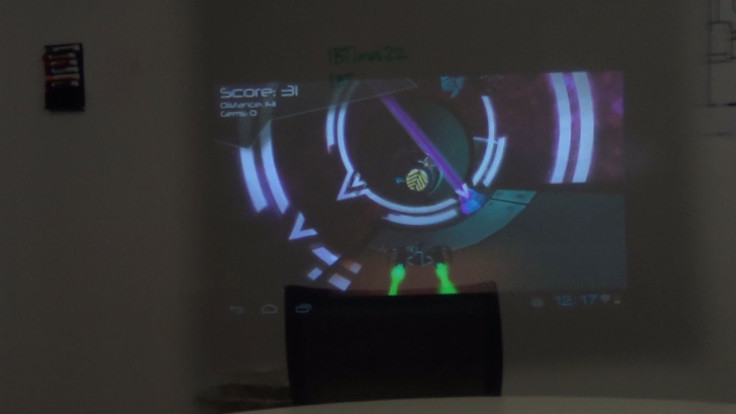 But the design is still clearly a work in progress; wearing the Moverio for an extended period of time is a struggle. This second incarnation is much lighter than the first, but it's still a bit heavy even if you're used to wearing regular glasses. Worse yet, if you're nearsighted, you'll have to wear your own glasses underneath and then you're pretty much wearing a space mask (though this is admittedly solved by contact lenses).
Epson pushed the Moverio BT 200 as an augmented reality entertainment platform at CES 2014 -- it's not there yet, but a big company like Epson certainly has the resources to develop this further.
© Copyright IBTimes 2023. All rights reserved.