Eric Bolling Jr.'s Alleged Suicide Over Father's Sexting Scandal Denied By Friend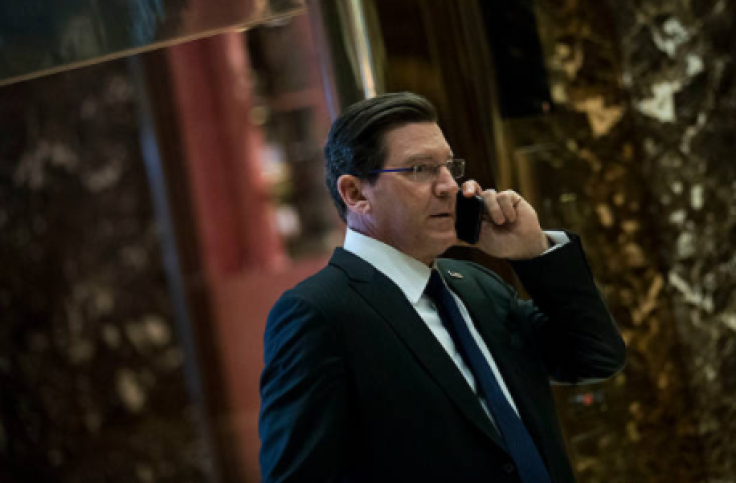 Former Fox News host Eric Bolling's son's autopsy has been completed but it may take weeks before the cause of death is revealed.
The 19-year-old Eric Bolling Jr. was found dead in his bed Friday afternoon just hours after his father left the channel, after he was given notice last month for allegedly sexting three female co-workers.
While a report claimed Monday the teenager was suffering from "emotional torture" over his father's alleged sexting scandal, one of his friends denied the claims saying Eric Jr. "was proud of his dad."
After Eric Jr.'s death, some reports claimed that the University of Colorado Boulder student's death was a suicide while others said it may have been a drug overdose. Authorities are conducting a toxicology test to confirm the cause of death.
The college friend of the deceased told a local media outlet that Eric Jr. was a strong man and would never harm himself. The friend, who spoke on the condition of anonymity, also said the teenager was not upset with his father and was not undergoing any emotional disturbance.
"He would always talk about his dad being on Fox News," the friend reportedly said. "It's not like I really cared, since I just wanted to be his friend. But he talked about it, and he was proud of his dad. He said he had the life that he had due to his father."
"That's not the Eric we know," the friend said denying reports of emotional torture. "Yes, he cared about his dad, but he was a strong man. He'd faced adversity before and he always came back stronger than ever before." The friend added: "He lived life to the fullest. He was your average college student. Just an awesome guy."
Eric Sr. was embroiled in the sexting scandal after it came to light last month that he allegedly sent pictures of his genitals to his co-workers. Following the allegations, Eric Sr. threatened to seek "legal remedies" for apparent "defamatory accusations" through his lawyer, Michael J. Bowe. However, he was fired from Fox News on Friday.
"Overwhelmed by all the support I have received. Thank you. I look forward to clearing my name ASAP," Eric Sr. tweeted Aug. 7 about the alleged sexting claims. "I will continue to fight against these false smear attacks! THANK YOU FOR CONTINUED SUPPORT."
Eric Sr. confirmed his son's death in a tweet Saturday: "Adrienne and I are devastated by the loss of our beloved son Eric Chase last night. Details still unclear. Thoughts, prayers appreciated," he wrote. "Authorities have informed us there is no sign of self harm at this point. Autopsy will be next week. Please respect our grieving period."
Eric Jr. was the only child the former Fox News host had with his wife, Adrienne.
Kimberly Guilfoyle paid tribute to the younger Bolling, who had just started his sophomore year in college.
"[The Bollings] are in our prayers and the prayers of the entire Fox News family," Guilfoyle said. "Eric Chase brought so much love and joy to his parents' life. If you watched our show over the years, you probably heard Eric proudly talk about his sweet son, who was a baseball player like his dad, playing left field."
Fox News Channel issued a statement Saturday on Eric Jr.'s untimely death. "We are very saddened to hear of the passing of Eric Bolling's son," the network said Saturday. "Eric Chase was a wonderful young man and our thoughts and prayers are with the entire Bolling family."
© Copyright IBTimes 2023. All rights reserved.