'Escaping The NXIVM Cult: A Mother's Fight' Lifetime Movie Premiere: Cast, Trailer, Date
Lifetime's bringing the story of the real-life NXIVM cult to the small screen with the premiere of its "Escaping the NXIVM Cult: A Mother's Fight to Save Her Daughter" movie on Saturday.
The film is based on "Dynasty" alum Catherine Oxenberg's memoir, "Captive: A Mother's Crusade to Save Her Daughter from a Terrifying Cult," about her journey to save her daughter, India, from the Upstate New York cult.
Andrea Roth stars as Catherine, while Jasper Polish takes on the role of India in the Lifetime movie. The cast also includes Peter Facinelli, who stars as the leader of NXIVM, Keith Raniere, and Sara Fletcher, who portrays "Smallville" actress Allison Mack, one of Raniere's associates.
"When Catherine learns about a leadership seminar from an organization called NXIVM, she decides to take her twenty-year-old daughter India to the professional development meeting," the synopsis begins. "Led by the extremely enigmatic Keith Raniere, Catherine can't shake the feeling there's more than meets the eye with the self-help organization."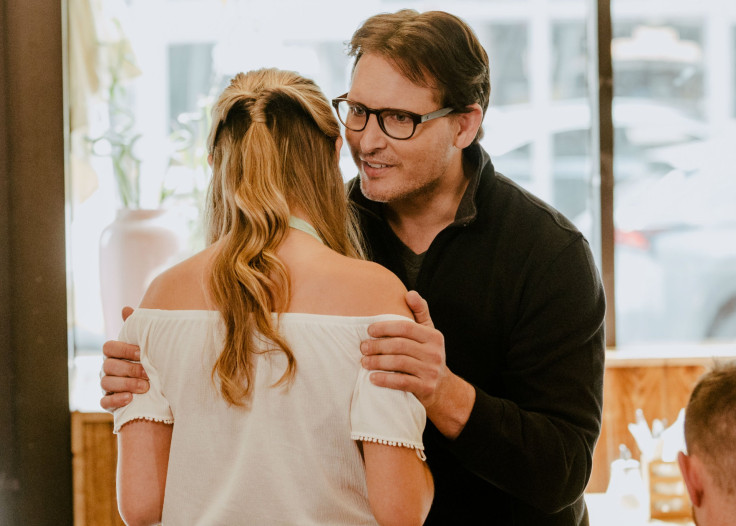 The synopsis continues: "Despite Catherine's best efforts, India is drawn deeper into the cult, and courted by a secret sorority of female members who are branded with the cult leader's initials, ordered to maintain a restricted diet and told to recruit other women as sex slaves."
No matter what, Catherine will do whatever it takes to get her daughter back and expose "the intricate seductive power of Keith and his associate actress Allison Mack."
Learn more about the story that's been in headlines over the last year and half when "Escaping the NXIVM Cult: A Mother's Fight to Save Her Daughter" premieres Saturday at 8 p.m. EDT on Lifetime. After it ends, Lifetime's documentary program about the cult, "Beyond the Headlines: Escaping the NXIVM Cult with Gretchen Carlson," will air at 10 p.m. EDT.
© Copyright IBTimes 2023. All rights reserved.