'Smallville' Star Michael Rosenbaum Calls Allison Mack NXIVM News 'Shocking,' Opens Up About Co-Star
"Smallville" alum Michael Rosenbaum just opened up for the first time about his former co-star on the WB/CW series, Allison Mack, after she was arrested in April on charges of sex trafficking, sex trafficking conspiracy and conspiracy to commit forced labor in connection with the self-help cult NXIVM.
While appearing as a guest on Theo Von's "This Past Weekend," Rosenbaum was asked by a listener about Mack's involvement in the Keith Raniere-led cult.
"It's funny because I've chosen not to talk about it only because it's so shocking and all I can say is this: When I was on that show, Allison was the sweetest, most professional [person]. She was just a great girl, a great actress," the 46-year-old actor said.
He did recall hearing about "some self-help stuff" from her on the set of the series, which he was on with her from 2001 to 2008. Rosenbaum said, "I remember she was a part of something, and it was different than it was now. But I remember her mentioning something, there's this organization or something, or whatever, I didn't listen to it."
He remembered thinking that what Mack was talking about sounded a "little culty." Still, he never thought what she was part of would become what it reportedly is today. When Rosenbaum first heard the news about Mack, he "just didn't believe it" because it was "such a shock."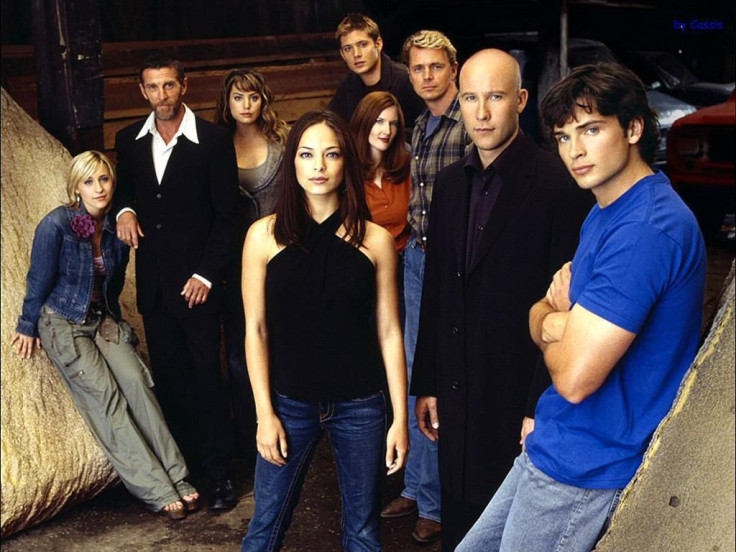 "It's like someone said, 'Hey, your brother killed somebody,' and you're like, 'No, he didn't. I know my brother. He wouldn't kill anybody,'" he said. "So, to me, seeing this, it's still bizarre, it's like I want to hear the whole story. [It's] yet to come out, but I think a lot of the story is out there now and it's just shocking and surprising."
Though Rosenbaum, who played Lex Luthor, worked with Mack, who played Chloe Sullivan, for seven years on "Smallville," the two didn't hang out or talk much. They would make small talk on the set, but they only hung out "maybe a couple times throughout seven years." The actor said the two didn't really know each other, but they always had a "mutual respect."
Despite not being close friends, he "never" thought she would ever be a part of something like NXIVM. "I just thought she was just a girl, a nice person who — she's like a lot of actresses and actors. We want attention, we want approval. And she found something that she thought would probably give her that, and then, I don't think that's what she was doing when I knew her, I mean this was years ago, but ultimately, inadvertently, she got into something that was bigger than her," he said.
He finds it completely "shocking" that this happened and called the news a "curveball." Ultimately, though, he was just saddened by it all. "It just makes me sad to know someone that really was a sweetheart and could be capable of something like this," he said. "And I don't know the whole story, but it's completely shocking."
© Copyright IBTimes 2023. All rights reserved.
FOLLOW MORE IBT NEWS ON THE BELOW CHANNELS