eSports 101: Norwegian High School Offering Competitive Gaming Classes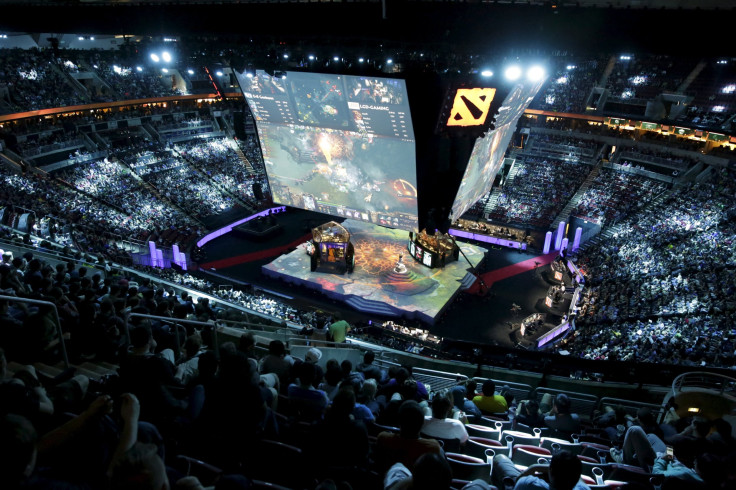 With a career in eSports becoming a viable option for some people people, it's only fitting a high school in Norway would set up a curriculum for students who want to be competitive gamers. The schedule will include plenty of opportunities for students to sharpen their skills, but there will be mandatory physical exercise for all participants.
Garnes Secondary School in Bergen, Norway will beginning offering the eSports curriculum in August 2016. The school specializes in a program for general studies and courses in media and communication. Subjects taught at the school include math, English, social studies, history, geography, economics and natural science.
The school noted the popularity of competitive gaming — 84 million people following eSports in 2014 with the number growing to 145 million in 2018 — would put it on pace to become larger than sports such as skiing, ice hockey and tennis. With increased sponsorship and more lucrative tournament pools, competitive gaming is growing rapidly with 2016 continuing that upward trend. This year will see the introduction of a live "Counter-Strike" series on TNT while late 2015 saw the creation of new eSports divisions by Activision Blizzard and Electronic Arts.
Th eSports program will only be open for first-year students in 2016, but Garnes plans on making it an optional program for all students at some point in the near future. The school is choosing between "Dota 2," "League of Legends," "Starcraft II" and "Counter-Strike: Global Offensive" that will be offered in the program.
The school will provide high-end gaming computers and chairs for enrolled students to use during their studies. Students will develop strategic, tactical and mental game skills, according to Garnes. Physical exercise will focus on agility, strength and reflexes. Students can form teams and compete in tournaments. There will also be opportunities to talk to eSports athletes who have competed in tournaments around the world.
Garnes will not be the first, or only, school to offer eSports courses. Several boarding schools have offered eSports courses that are not part of a degree program while another school in Sweden is offering an eSports program, Ars Technica reported.
© Copyright IBTimes 2023. All rights reserved.