'Euphoria' Music Supervisor On 'Iron Man's Influence, Finding Inspiration, Surprising The Audience
Anyone who has become invested in HBO's new drama "Euphoria" understands the importance of the soundtrack. As it has nearly become a character itself, the songs represent both pivotal moments and act as a tone-setting sonic background. Jen Malone, the woman responsible for curating and licensing each track, recently opened up about her career and the decision-making process behind the playlist.
According to Billboard, Malone spent the better part of a decade working as a music publicist for acts such as Marilyn Manson and Nine Inch Nails. Eventually, she felt as though she needed to shift into a new role and began to contemplate what was next for her.
Her moment of clarity came while watching "Iron Man" in 2008 and seeing the title "music supervisor" scroll by in the credits, which made her think, "That's what I want to do."
Malone then found herself working in a summer internship for "Iron Man" music supervisor Dave Jordan, and now, years later, she helms the HBO soundtrack.
READ: The Makeup On 'Euphoria' Is Beautiful, But It's Also Full Of Hidden Meanings
When speaking to Fader, Malone revealed that at the beginning of each show she works on she starts a "general inspiration playlist," which, for "Euphoria," started in September of last year. As it's very early in the process, she says that her initial intentions are only to find "cool [expletive]" and "just throw it in there whether it's going to be used for the show or not."
Additionally, she added that the 10 hours worth of music on her list primarily come from SoundCloud, Twitter, and Instagram.
She then divulged that she believes she works best when she sees pictures. That way, Malone says, she hopefully can choose songs that "would help support the scene and elevate it and enhance what's happening."
As for what fans can anticipate in the coming episodes, Malone says, "There's some very unexpected songs that are in scenes that you wouldn't really think of and I think it's just going to keep surprising the audience with the music and also just continuing to expose some of the up-and-coming artists to a new audience."
"Euphoria" airs Sunday nights at 10 p.m. on HBO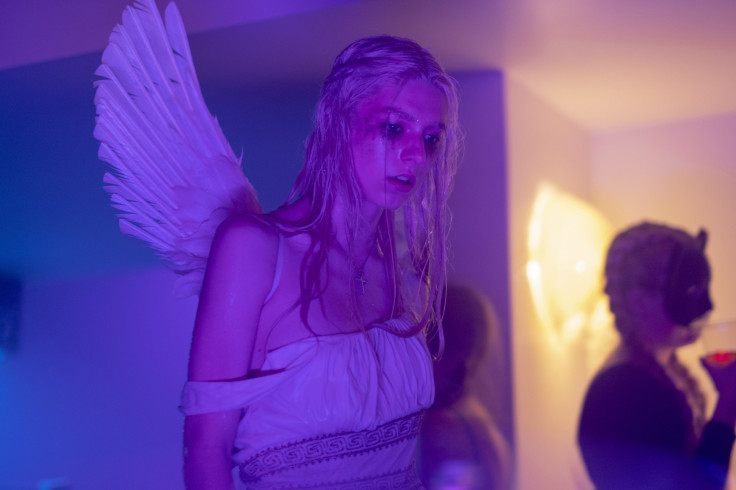 © Copyright IBTimes 2023. All rights reserved.