European Shares Down after Greece Misses Deadline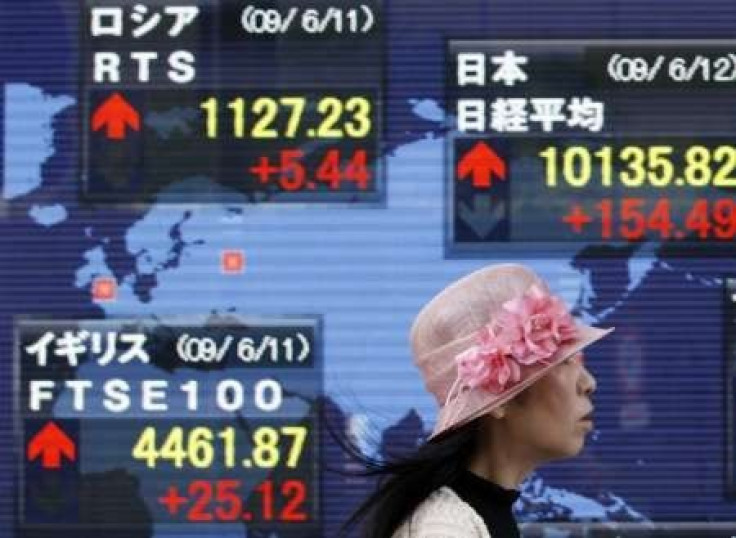 (REUTERS) -- European shares fell back from a six-month high early on Monday, with investors worried about whether Greece can avoid a messy default as its politicians struggled to agree austerity measures needed to secure a bailout package.
Greece's coalition parties must tell the European Union on Monday whether they accept the painful terms of a new bailout deal as EU patience wears thin with political dithering in Athens over implementing reforms.
Banks, many of which have significant exposure to sovereign debt in peripheral euro zone countries, fell back.
The STOXX Europe 600 euro zone Banking Index .SX7E fell 1.6 percent. BNP Paribas (BNPP.PA) fell 2.4 percent.
The euro zone remains a major uncertainty. It has the potential to unravel everything in the event of a disorderly default in Greece, said Jeremy Batstone-Carr, strategist at Charles Stanley.
What hasn't been priced in is a continuation of the crisis in other countries. Were Spain and Italy to come under further pressure, there would be scope for the market to weaken quite significantly.
At 3:09 a.m ET, the FTSEurofirst 300 .FTEU3 index of top European shares was down 0.4 percent at 1,072.54 points, after hitting a fresh six-month high on Friday, when data showed many more jobs being created in the United States than expected, boosting optimism on the strength of the recovery in the world's biggest economy.
© Copyright Thomson Reuters 2023. All rights reserved.