Eurozone Crisis: Will France and Germany Be Downgraded? [VIDEO]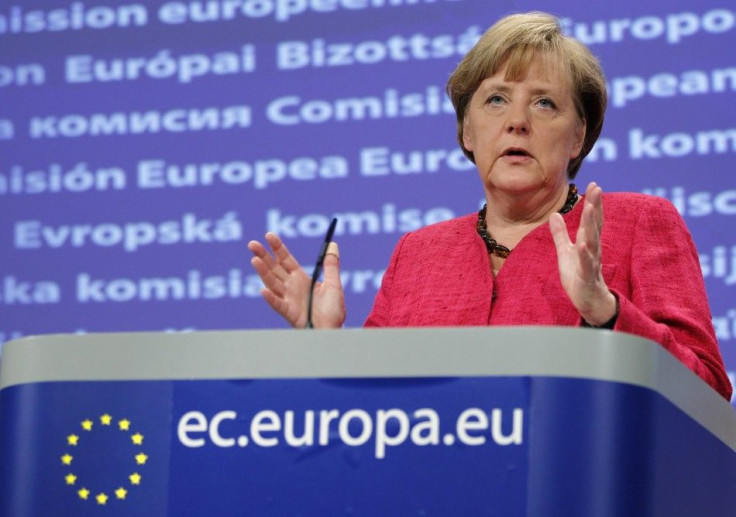 Goldman Sachs Group Inc. has predicted recessions in France and Germany as the European debt crisis worsens.
The further deterioration in the economic and financial situation in the Euro area has led us to downgrade our global GDP forecast significantly. Over the next few quarters, we now expect a mild recession in Germany and France, and a deeper downturn in the Euro periphery, said Goldman Sachs economists Jan Hatzius and Dominic Wilson, according to an article from Bloomberg.
The downgrade comes after Goldman altered its original prediction of 3.9 percent world economy growth for 2011 and 4.2 for 2012 down to 3.8 and 3.5, respectively.
Goldman also stated that, for its end-of-the-year forecast, the Euro will trade at $1.38 per dollar. This is another downturn from the initial estimation of $1.40.
France's unemployment rate was measured at 9.9 percent as of August 2011. Germany's was at 6 percent .
With the growing Eurozone debt and high unemployment rates abound, Moody's said in a statement from London yesterday that it is more than likely that countries already below the AAA rating will face further downgrades.
Both France and Germany currently have AAA ratings.
Moody's does not believe that France and Germany will be downgraded, stating that there are no immediate pressures that could cause downgrades for Aaa-rated countries.
Accordingly, Moody's downgraded Italy's rating from an AA2 to A2. This is the first time the country suffered such a blow from Moody's since 1993.
Moody's justified its cut by highlighting Italy's material increase in long-term funding risks for the euro area, according to BBC News.
Standard and Poor downgraded Italy in Sept. for the first time in five years.
A lack of confidence in the Eurozone government debts and in the ability to formulate a robust plan of attack has led to such snowball effects.
U.S. job numbers were released today, adding more salt to the wound. Challenger, Gray & Christmas Inc., a global outplace firm, revealed that U.S. employers announced cuts of 115,730 jobs in September. This number is 126 percent higher than August's figure and the highest in over two years, writes an IBTimes reporter.
© Copyright IBTimes 2023. All rights reserved.