EV Market Heats Up: Who Are Tesla's Biggest Competitors?
Tesla may have reaped the benefits of bitcoin investments and a soaring stock price in 2020, but the future may not be so kind as competitors close in. Facing new domestic challengers in China and old automotive manufacturers with new EV interests in North America and Europe, Tesla's future is anything but certain.
Asian markets are fertile ground for Tesla. The manufacturer nearly tripled its sales in 2020, with production ramping up at a new Shanghai plant. Tesla's success in Asia was large enough to keep its overall market share steady at 22% despite losses elsewhere.
But its dominance may not last. Two upstart EV companies — Nio and Xpeng — are applying pressure to both the upscale and downscale markets.
Like Tesla, they've received funding from the Chinese government, which has long favored domestic companies over foreign interests.
Tesla's performance in Europe hasn't been nearly as promising. Volkswagen's EV production has surged from 50,000 sales in 2019 to over 150,000 in 2020. Tesla's sales didn't crater, but did decline slightly in the same period.
That trend may reverse with the opening of a new Tesla plant in Berlin, which could drop European prices of its Model 3 sedan by 20%.
"There's just fewer cars on boats, much less capital tied up with the cars that are on boats or being transported to customers," CEO Elon Musk said in January.
The stateside market doesn't look much better for Tesla. Numerous conventional car companies have announced major investments into EV fleets, including Volvo, General Motors, and Ford. Volvo has said it's going to sell only electric vehicles by 2030, and General Motors announced a $27 billion expansion of its EV portfolio, eliminating gas-powered light vehicles entirely.
"Twenty years from now, you really think that [Tesla's] going to dominate the auto market? Not a chance," famed investor Bruce Greenwald told Yahoo Finance on Wednesday.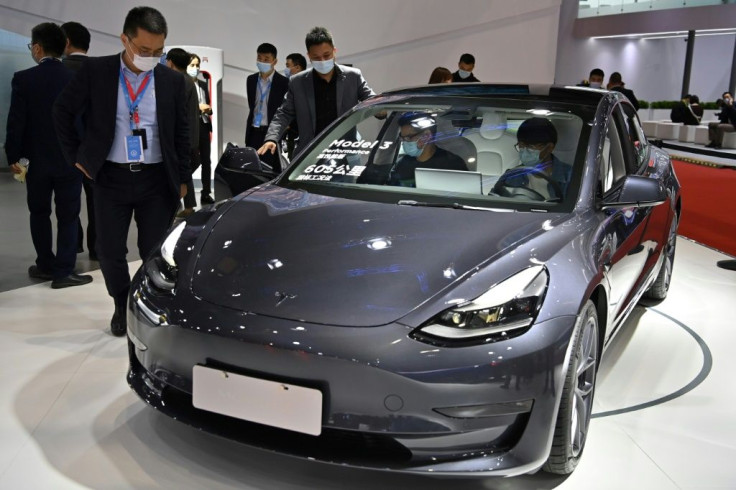 © Copyright IBTimes 2023. All rights reserved.
FOLLOW MORE IBT NEWS ON THE BELOW CHANNELS