Eva Mendes Never Wanted Kids Until She Fell In Love With Ryan Gosling
KEY POINTS
Eva Mendes says she didn't like babies until she met her partner Ryan Gosling
Mendes was 40 years old when she welcomed her first child
The "Hitch" actress revealed she is considering making a Hollywood comeback
Eva Mendes never thought that she would become a mother because she wasn't fond of babies — until she met her partner, Ryan Gosling.
Mendes, 46, talked about family life and parenting in her interview with Australian's Nova 6.9 Thursday. During the chat, she admitted that motherhood never crossed her mind before she met Gosling because she was too focused on her career.
"I was lucky enough to work my bum off for 20 years," Mendes said.
The "Ghost Rider" actress only met Gosling, 39, later in life. At the time, she realized that it was the perfect moment to shift her focus on her personal life and her perspective about having a family changed.
"I never wanted babies before until I fell in love with Ryan, and it kind of worked out to where I was 40 and having my first baby," Mendes revealed. "I think I was 42 for the second one, so it worked out in that way that I had a career and then I change my focus to my family."
Mendes poured her attention to their daughters Esmeralda, 6, and Amada, 4, over the last several years. But with their children growing up, she said she is considering getting back to filming movies.
"[I'm] thinking of definitely going back. I am now that [my kids are] getting a bit older, but I really feel like I never want to send the wrong message to young women out there. It's not an either/or situation," Mendes said about going back to work.
However, the celebrity mom said the list of projects she is willing to take is getting shorter and shorter. She no longer wants to do violent movies. She's also not into risque projects.
"I think the only thing that's left is Disney!" she jokingly added.
In April, Mendes responded to some comments criticizing Gosling for allegedly leaving all the parenting for the actress to do. She immediately corrected her fans, saying that the actor was a hands-on father to their daughters.
"So when I say I'm a 'tired mama' and want to connect to other 'tired mamas' it's not about excluding the fathers or other caregivers that do so much. It's just me connecting to other women but in no way does it de-value what papas do," she replied to one of her followers.
She continued, "And why I don't talk about Ryan and all the wonderful things he does as a father is because I keep that part private."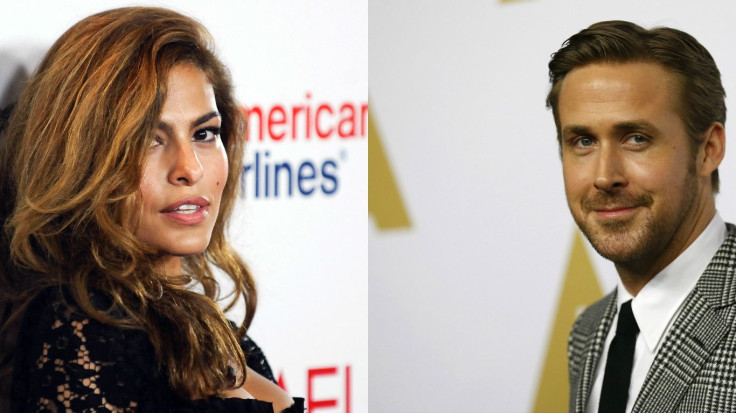 © Copyright IBTimes 2023. All rights reserved.