Everybody Is Feuding With Joseline Hernandez On 'Love On 'Love & Hip Hop: Atlanta' Season 5 Reunion [RECAP]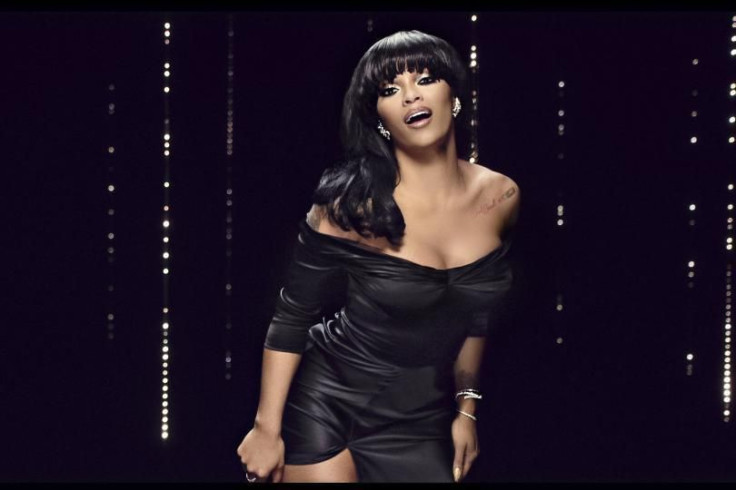 It's safe to say that Joseline Hernandez has rubbed a majority of her cast members the wrong way all season. During part one of VH1's "Love & Hip Hop: Atlanta" Season 5 reunion, the self-proclaimed Puerto Rican Princess was forced to film a majority of her interviews separate from her cast mates because they refused to be in the same room as her.
Check out some highlights from part one of the reunion special below:
Tommie, who is a new cast member this season, did show up to the reunion even though she had posted on Instagram that she was banned. Tommie explains to host Nina Parker that production originally refused to pay for her plane ticket to New York — where the reunion was supposed to have been filmed — because she has outstanding warrants. When the taping was changed to Atlanta, Tommie was able to participate.
For unknown reasons, Deb Antney and her son Waka Flocka Flame decided not to take part in the reunion taping. D. Smith, who quit the series, also decided that she didn't want to do it.
Mimi Faust and Joseline are definitely not friends. Even though they started to fix their strained relationship on Season 5, things fell apart when Mimi learned that Joseline lied to her about Stevie J having secret children. Mimi tells producers during the reunion that she won't stay if they try and have her film with Joseline so production switches up their plan and pairs her with Karlie Redd instead. During Mimi and Karlie's interviews with Parker, they both bash Joseline for being a trainwreck this season. In her interview, Joseline explains to Parker that things went south between her and Mimi when she found out that Stevie had moved in with her after their split.
Speaking of Stevie and Joseline, things are really confusing between them. Stevie refused to film with Joseline but is still adamant that he never married her. Stevie says that there's no hope of them getting back together because she crossed a line when she started alleging on social media that he watches gay porn.
On the other hand, Joseline claims she and Stevie were — and still are — a legally married couple. However, Parker says that when Stevie and Joseline were asked to show producers their marriage license (if it even exist) they both refused. Parker says the world might not ever know the truth about Joseline and Stevie's supposed marriage.
At one point during the reunion, Joseline actually gets emotional and starts crying when talking about her relationship issues with Stevie. She tells Parker that Stevie humiliated her and disrespected her for five years of their relationship and she thinks Stevie knows that he lost the best thing that ever happened to him. According to Joseline, Stevie is nothing but a coward and she doesn't ever see them getting back together.
Towards the end of the reunion, Joseline makes a shocking confession and calls one of the producers into her dressing room. Joseline hands the producer a pregnancy test and says she's afraid she's expecting. The producer is confused because Joseline and Stevie are no longer together, but Joseline claims that she and Stevie hooked up shortly after their split.
Karen "KK" King agrees to film with Joseline but things are cut short when the two start arguing over allegations that KK shoplifted from a store. Joseline tells KK she's too old to be stealing, and KK jumps up on out her chair but is stopped by security guards. Eventually they escort KK out of the room to keep the situation from escalating.
Another person who had to be escorted away from the reunion is Betty Idol. Betty, Momma Dee, Bambi and Scrappy all sat down for a joint interview with Parker but Betty and Bambi start arguing over Betty's past involvement with Bambi's fiancé Scrappy. Parker wants to know if Betty and Scrappy hooked up during the show while he was on a break from Bambi but Betty claims their relationship was strictly professional. Bambi still isn't happy to be in the same room as Betty and when the conversation switches to Betty's fight with Bambi's BFF, Tammy Rivera, the two really start going at it and arguing. Betty is eventually asked to leave the room and is escorted out by security.
During the reunion another bombshell is revealed when Parker tells Tommie that she and Joseline aren't allowed to be near each other because Joseline took out a restraining order against her. Tommie is shocked and isn't sure what she did to Joseline, but Joseline explains in her solo interview that Tommie showed up to a restaurant she was at with Stevie a few months ago and tried to run her over with her car. It's not clear what led to the dangerous situation, but Tommie confirms to Parker that she did try and hit Joseline with her vehicle.
Part two of the "Love & Hip Hop: Atlanta" reunion airs next Monday at 8 p.m. EDT on VH1.
© Copyright IBTimes 2023. All rights reserved.