Everything We Know About The 'Fuller House' Final Episodes
In just a few short days, fans of the Tanner family will once again say goodbye as "Fuller House" officially drops all of its final episodes on Netflix and closes the second chapter of the family's legacy. However, while the moment might be bittersweet, it will also be an epic end to an era.
After making a splash on the streaming service in 2016 by giving fans a look at the adult lives of DJ (Candace Cameron Bure) and Stephanie (Jodie Sweetin) Tanner as they adjusted to life back in their childhood home with DJ's kids (Michael Campion, Elias Harger and Dashiell/Fox Messitt) and Kimmy Gibbler (Andrea Barber) and her daughter, Ramona (Soni Nicole Bringas). Filled with nostalgia, but also plenty of new heartwarming moments for the Fuller family and their loved ones, the show has delighted fans for 5 ½ seasons. Still, all good things must come to an end--here's what fans can expect from the final batch of episodes.
No Aunt Becky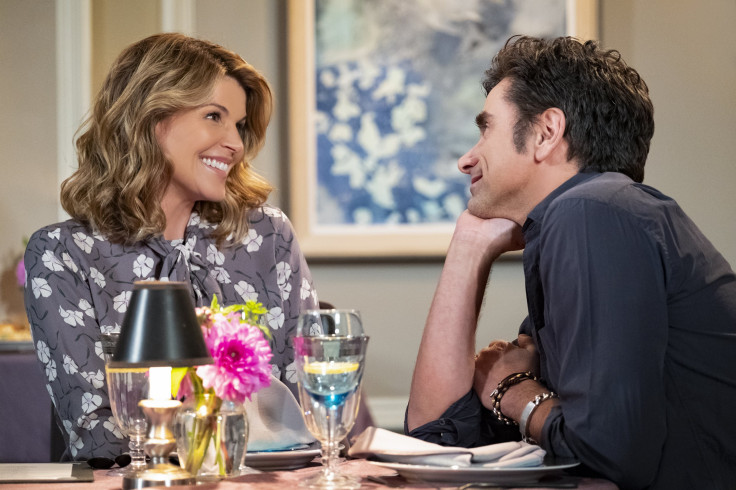 Fans of the show know that Lori Loughlin, who starred as Aunt Becky on both "Full House" and the spin-off, has been dealing with legal issues from the college admissions scandal since her March 2019 indictment. The charges led to Netflix cutting ties with her when it came to the series, and she won't be back for the final batch. However, fans will still get to see Danny (Bob Saget), Uncle Jesse (John Stamos) and Joey (Dave Coulier), who were all invited back for the show's end.
Michelle Is Likely Still Running Her Fashion Empire
The show often poked fun at Mary-Kate and Ashley Olsen's resistance to occasionally appear on the show and reprise their roles as Michelle Tanner, and her absence was often explained as her being too busy running her fashion empire in New York. Still, despite the final episodes seeing both of Michelle's older sister getting married, fans shouldn't hope to see the sisters' famous faces. While no one has explicitly confirmed that they didn't make a quick reprisal, it's unlikely that they will be there.
There Will Be Other Guest Stars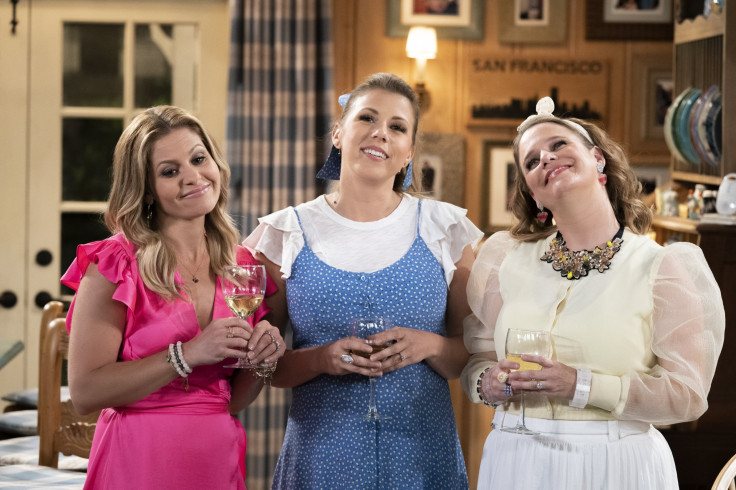 However, while those faces could be missing, that doesn't mean that fans won't see some amazing callbacks to other legendary characters. In an interview with Us Weekly, Bure revealed that there will be plenty of people present in the final episode that fans are likely going to have to do a double-take.
"There are so many surprise faces in the final episode, and not all of them have lines," she said. "So if you are a die-hard fan, you need to pause during some of the episodes or watch it through and then go back and watch it a second time. You're gonna see a lot of fun faces that just are there because they genuinely wanted to be there."
Among those guest stars? David Lipper, who portrayed Viper on the original series and made an appearance during the High School Reunion episode of "Fuller House," revealed on Instagram after filming wrapped in November 2019 that he was a part of it and shared several images which showed other surprise cast members—including Bobby Popko (Isaak Presley), CJ Harbenberger (Virginia Williams), musician Lisa Loeb and Lola (Ashley J. Liao).
The New Generation's Future
While fans already know that they will be seeing the She-Wolf triple wedding between DJ and Steve (Scott Weinger), Stephanie and Jimmy (Adam Hagenbuch) and Kimmy and Fernando (Juan Pablo di Pace), they don't know what else they may witness. However, some of the episode titles seem to bring a few hints about what the future may hold for Jackson, Max and Ramona.
One episode, titled "College Tours" may indicate that the high school-aged characters, which include Jackson, Ramona and Rocky (Landry Bender), could be looking at what their futures hold, and that they may all be planning to leave their families behind as they approach the end of their childhood years. The next episode, titled "Basic Training," could also indicate some of the future plans that are in store for the young Fuller/Gibbler kids and more.
The final episodes of "Fuller House" drop on Netflix June 2.
© Copyright IBTimes 2023. All rights reserved.