Everything We Know About Shay Mitchell's Pregnancy, Gender Reveal And YouTube Series 'Almost Ready'
Shay Mitchell shared the epic way she and Matte Babel found out the sex of their baby on Thursday.
In a YouTube video titled "Do NOT Try This Gender Reveal at Home," the brunette actress shared her predictions for the sex of their baby.
"I truly think that I'm having a boy," she said. "... Just the retribution of having a girl my parents would just look at me and be like, 'Its karma, [expletive].'"
After polling friends and family, with the majority leaning towards a girl, the couple eagerly awaited the surprise gender reveal Mitchell's assistant planned.
Alas, in the video, a blue Power Ranger emerges from the home. "Oh my God," the "You" star said excitedly. "I knew it!"
Truth is though, she did not, in fact, know because a pink Power Ranger follows suit. The two Power Rangers engage in an entertaining play-fight until one emerged victorious... the pink ranger. It's a girl!
"Obviously I'm super happy," Mitchell said, even though her original prediction was incorrect.
The "Pretty Little Liars" alum first shared the news of her pregnancy in a surprise announcement on YouTube and Instagram on June 28. In addition to the pregnancy news, Mitchell announced she would be documenting her pregnancy journey with YouTube Original Series titled "Almost Ready" with a new episode posted every other Wednesday.
"Almost Ready" premieres July 17 on YouTube.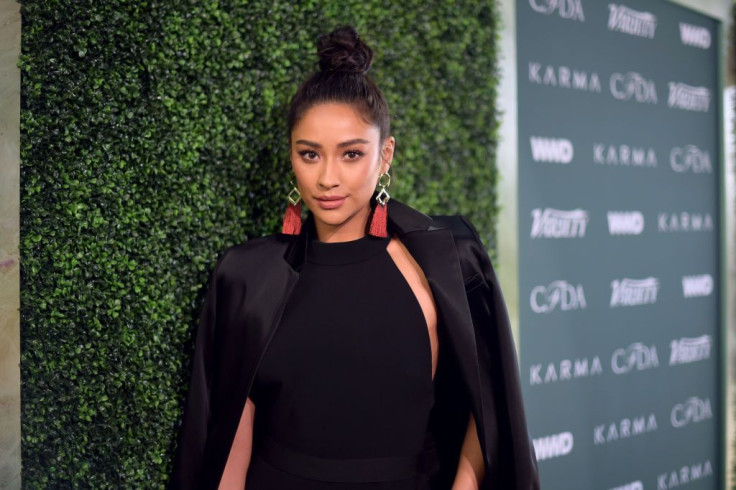 © Copyright IBTimes 2023. All rights reserved.