Ex-Amazon Mexico CEO Beat Wife To Bloody Pulp Months Before Her Murder [Photos]
Abril Pérez Sagaón, the wife of a former Amazon executive, was brutally beaten up by her husband months before her murder according to the couples' daughter.
Perez was shot dead by an unidentified man in Mexico City in late November while traveling in a car. The case has grabbed national attention in Mexico.
Sagaón filed for divorce alleging her husband Juan Carlos Garcia tried to kill her with a baseball bat in January. Gracia served as Amazon Mexico CEO before leaving the company in 2017.
Daughter Ana Cecilia shared images of her mother taken shortly after the assault in January. Sharing the blood-soaked photos on Twitter, the daughter said her father Carlos Garcia attacked her mother Perez with a baseball bat.
In the images, blood-soaked Perez is seen with a swollen face, holding back her hair to reveal the cuts on the face, per New York Post report.
Injustice to women
"These images I shared hurt me, they remind me of the injustices experienced by the woman I loved most," Cecilia wrote on Twitter.
The daughter also noted that she was hesitant to share the photo. "I know that nobody wants to see that, but after all .. they are images that represent what is lived day by day in this country by thousands of women."
According to media reports about the incident, Pérez was asleep when Garcia hit her with a baseball bat with an alleged intent to kill her.
"Imagine waking up in the early morning by the screams of your mother screaming for her life," Cecilia wrote on Twitter. "Imagine getting up to see the beautiful face of your bloody mother thanks to the criminal you once called 'dad.'"
Although the ex-CEO was arrested for the assault he was released in November when the judge lowered the charge to domestic violence.
In addition to Amazon, Garcia also worked with Elektra, a Mexican technology company as the Global eCommerce and Omnichannel director, reported Daily Mail.
Pérez was killed in Mexico City when she visited the place for a court hearing on Nov. 25.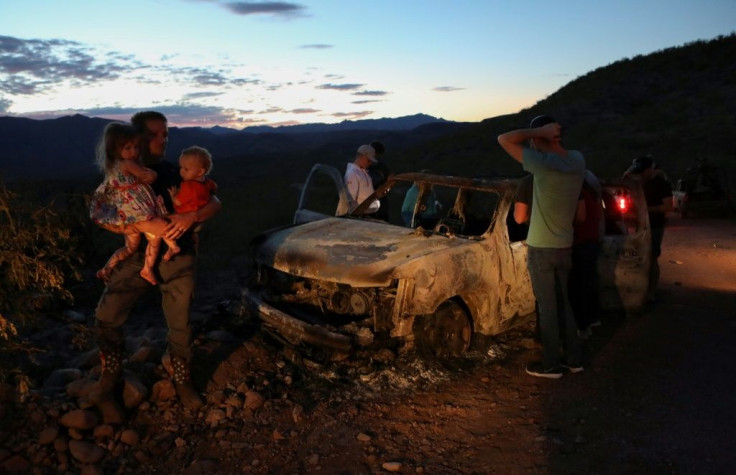 Perez was shot in a car while riding with her lawyer and two children. The killer opened fire through the passenger-side window where she was seated. Police consider Garcia as the prime suspect in the case, per reports.
Although no arrests have been made in the murder, the family of Perez firmly believes estranged husband Garcia is behind the killing.
© Copyright IBTimes 2023. All rights reserved.