Ex-Poker Pro and Expat Shares How He Scaled His Retail Business to Dominate an Outdoors Market Niche
When Coleman Whitsitt — founder and CEO of Grivet Outdoors — was a teenager, he set up an online poker account under his father's name. He was awarded entry into a small tournament. Even as he collected his $20 in winnings, the young cardshark never imagined that he'd one day become a professional poker player. Further still from his mind was the notion that he'd use his winnings to start Grivet Outdoors, which would dominate the outdoors market despite being up against incredibly stiff competition.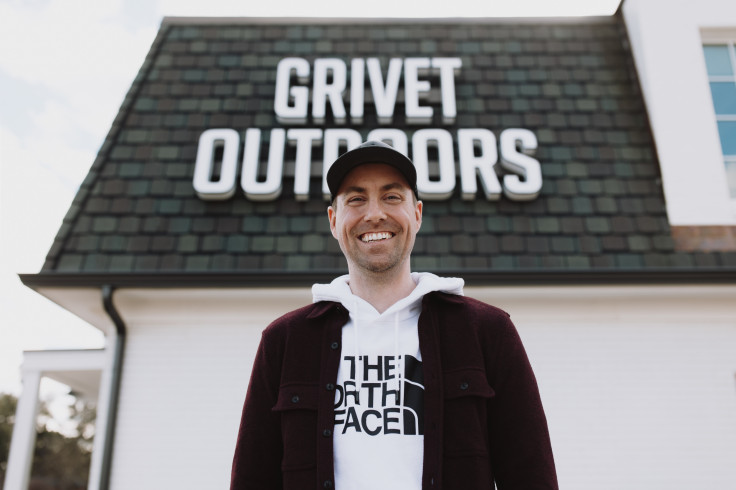 "In 2015, I started this as a side project in my house. I was an online professional poker player at the time. There's a community of poker players that are American ex-pats living outside the US, a couple in Mexico, and some in Canada," says Whitsitt. "I did not ever expect it to be what it's become."
Using proprietary software, Whitsitt could stay on the pulse of what was in demand in different marketplace areas on eBay and Amazon. Whitsitt seized the opportunity, exploiting gaps on eBay by purchasing items for a cheaper price on Amazon and reselling them. His early success utilizing the platforms in tandem gave way to opportunities to approach brands directly, offering his services to help them move more products. Eventually, Whitsitt focused all of his efforts on Amazon.
"Early on, it was just one or two small brands, and as we proved ourselves to them, we could go to bigger brands and replicate that. It's just snowballed from tiny little brands to now we're the largest outdoor names in the country," he says.
Over the last seven years, Whitsitt has grown his company by 300% annually. In its first year, Grivet Outdoors saw $100,000 in sales, and this year the company is on pace to see anywhere between $65M to $70M. Considering the billion-dollar corporations that comprise Grivet's competition, those numbers are awe-inspiring.
Though Grivet Outdoors started as a business that existed solely online, part of the reason that Whitsitt has been able to be a leader in the outdoors market is because of his brick-and-mortar stores that provide a more personal experience for his customers. Whitsitt opened the first Grivet Outdoors location right down the street from his home, and his initial expectations were low.
"Everyone's saying brick and mortar is dying, right? We planned to be just internet based and to try to capture the e-commerce share that was growing. What we found out is that brick and mortar is not dead. We opened the store, and we started being able to connect with the community. It's a much more enjoyable experience," Whitsitt explains.
Whitsitt is reaping the benefits just as much as his clientele. His stores have proven to have an unexpectedly high return on investment, prompting him to continue opening more locations.
In early March, Whitsitt completed the purchase of one of his brand's competitors by buying Bink's Outfitters in Nashville, bringing Grivet's total store count to seven stores.
"90% of businesses fail. So, the goal was just to create something stable that could grow. Part of this is the beauty of Amazon and how you can scale a business on Amazon. But the size and the speed has been unbelievable," says Whitsitt.
A bonus of opening more stores and the rapid growth of Grivet Outdoors is that Whitsitt can hire more team members, providing more jobs to hard-working people in the community. During peak retail seasons, such as the holidays, Grivet employs approximately one hundred employees, the significance of which is not lost on Whitsitt.
"It's very rewarding for me, but also for all of the people that have worked alongside me, who can now accomplish things, and I can help them accomplish their personal goals that I never thought I'd be able to help them with," he says.
No matter how many millions of dollars in sales Grivet Outdoors sees annually, Coleman Whitsitt is unlikely to lose touch with who he is and where he started. Despite the rapid rise of his company, Whitsitt sees himself as an outdoorsman at heart, albeit a clever and strategic one.
"It's about relationships, trust, and performance," Whitsitt says. "We have competitors who go into meetings with brands, trying to get the business on Amazon or what have you, and they're in a suit and tie. I'm usually wearing a North Face pullover and a pair of Vuori pants. We're just outdoorsmen; we're standard, normal regular guys going into these meetings. It's not about pitching and selling. It's about old-school business."
While the poker and outdoors industries may seem complete opposites, they are connected by one simple yet critical truth. The surefire way to win is to bet on yourself — Coleman Whitsitt is living proof.