Ex-Porn Star Mia Khalifa Admits 'Low Self-Esteem' Prompted Her To Join Adult Film Industry
KEY POINTS
Mia Khalifa admitted that she needed validation to boost her self-esteem and initially found it in the adult entertainment industry
The ex-porn star admitted that she felt she was doing something wrong while making adult films
Khalifa was recently body-shamed on Twitter
Mia Khalifa needed validation to boost her self-esteem and initially found it in the adult film industry.
The ex-porn star shared new details about her short stint in the porn industry in her interview with Evie Magazine. During the interview, Khalifa was asked what prompted her to join the porn industry.
"I think that the reason I went into it is because I had very low self-esteem," Khalifa said.
"When I started getting some validation from the people who were working there, I felt like I needed to do everything to hold on to that which is why I did it more than once like it wasn't just a one video thing."
The former adult entertainer admitted that she worked in the industry for a couple of months because it took her time to come to her senses and realize that what she did was damaging to her.
When asked what prompted her to come to her senses, Khalifa mentioned the time when she started to gain attention.
"When everyone started realizing what I was doing. When I started to pick up attention and get into the news cycle and the death threats started to come in," she said.
When asked if she ever felt she was doing something wrong, Khalifa replied that she did. She said that she felt it "the whole time."
"Anytime that validation would go away, and I would be left alone with my thoughts, I knew in my heart of hearts that I was doing something wrong. But it was very hard to say no to that short confidence boost," she confessed.
It wasn't the first time Khalifa spoke about her insecurities. In her previous interview with the BBC, she admitted that she struggled with her weight her entire childhood and she felt unattractive.
Just recently, Khalifa was body-shamed on Twitter. It started when one netizen shared a snap of her workout photos and wrote, "I can't believe we all thought Mia Khalifa was sexy."
The post garnered several reactions from other netizens who agreed and criticized the ex-porn star's figure.
"Never thought this chick was sexy lol the most overrated pornstar in history," one commented.
"She look like a mature 12 year old with abs," a different netizen added.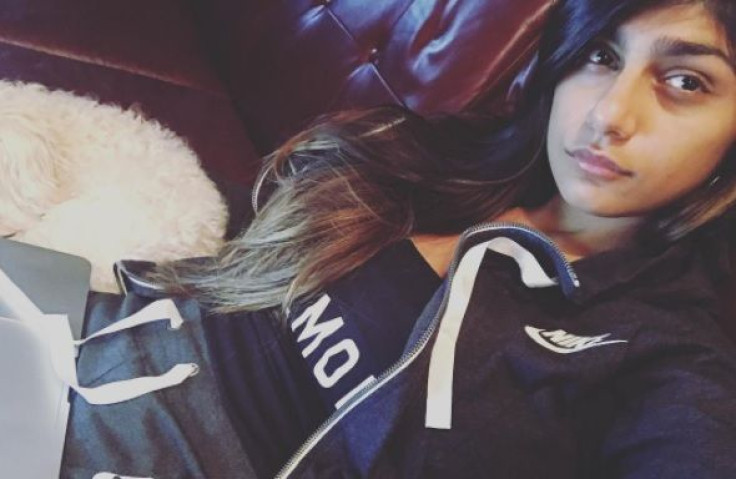 © Copyright IBTimes 2023. All rights reserved.