Ex-Racer Renee Gracie On Switching To Porn: 'I Love What I Do Now'
KEY POINTS
Former racer Renee Gracie is opening up about her new career as an adult star in a new interview
She said she switched to a new career after losing her passion for car racing
Gracie previously described her decision to leave her sports career as "the best thing" she has ever done
Racer-turned-OnlyFans star Renee Gracie has revealed that she is enjoying doing porn more than racing cars after making a career switch.
Gracie, who was Australia's first female Supercars driver, told model and social media influencer Gina Stewart in a recent interview that her new profession as an adult performer makes her happier than what she used to do.
"I love what I do now. I never thought I'd do it," the 25-year-old model said.
Gracie also compared how people treated her in her previous and current industries, saying, "When I raced, I got slammed for my looks and appearance, my weight and so on. To this day it still affects me."
Now, the former V8 Supercars racer is one of the top models on OnlyFans, a site where people can subscribe to content creators they like by paying a monthly fee. Gracie said that what she loves most about this setup is that it creates a "relatively safe place" that only has "people who support me and like me for who I am."
As for why she decided to ditch the sport and take another path, Gracie cited financial problems and disagreements with her manager as her main motivators.
"I started to lose my passion for it as it was just getting so hard to achieve, especially for a female," Gracie told Stewart.
Three years after quitting racing, Gracie started her OnlyFans account after getting numerous requests to launch one. She saw her Instagram account as a "teaser" and thought that she could turn what she was doing into a lucrative business.
Back in June, Gracie, who charges her OnlyFans subscribers $9 per month, said the shift from race car driver to adult performer was "the best thing I have done in my whole life." At the time, she already had 7,000 people subscribed to her account, which equates to $63,000 in earnings every month.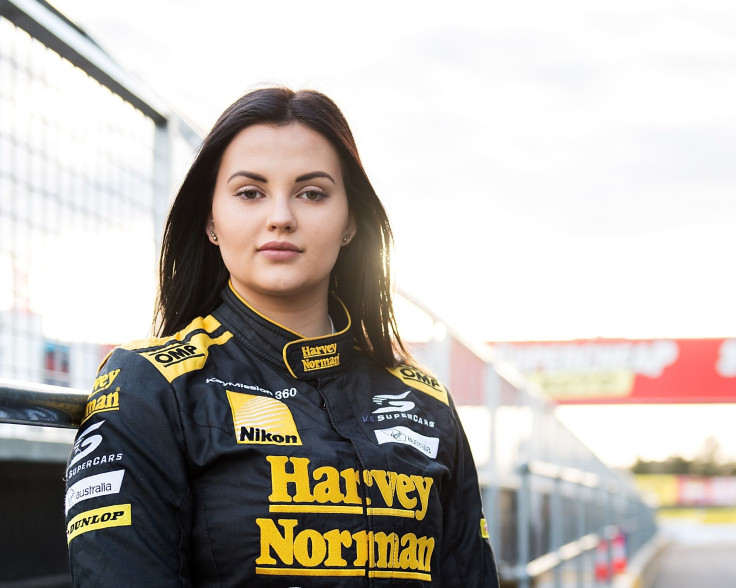 "It has put me in a financial position I could never have dreamt of and I really enjoy it. I am fine with whatever they want to call me," Gracie told News Corp Australia.
As for her friends and family, Gracie told Stewart that there was no prejudice. In fact, she shared that her loved ones were supportive of what she does.
After finding success in the industry, Gracie started the adult entertainment service 4PlayHub in July to help fellow content creators promote their OnlyFans accounts.
"It's been great so far," she said of her new venture. "We have hundreds of creators on there and one of the top Onlyfans influencers of course yourself Gina Stewart the world's hottest grandma, also hundreds actively searching. It's gone better than expected and hopefully keeps growing."
© Copyright IBTimes 2023. All rights reserved.