Australian Racer Now A Porn Star Making $63,000 Every Month: 'I Really Enjoy It'
KEY POINTS
Former Supercars racer Renee Gracie has turned to porn after walking away from her sports career
Gracie told Daily Telegraph that her recent career transition has been the "best thing" she has done
The ex-racer reportedly makes an impressive $63,000 sum every month in her now-chosen path
Ex-racecar driver Renee Gracie has left her sports career to pursue pornography as an official venture.
The former V8 Supercars racer revealed how she transitioned to being an adult performer after she decided to quit the sport without earning a cent. In an exclusive interview with Daily Telegraph, Gracie, 25, shared that she is now a full-fledged porn star, charging subscribers $9 a month via the website OnlyFans.
"It has been the best thing I have done in my whole life," Gracie told News Corp Australia. "It has put me in a financial position I could never have dreamt of and I really enjoy it. I am fine with whatever they want to call me. I am earning good money and I am comfortable with where I am at."
The 25-year-old ex-racecar driver has over 5,000 subscribers on her account, which only came after her story broke on Friday (June 5). This has added an extra $45,000 to her budding platform.
So far, Gracie now has 7,000 people subscribed to her account, which equates to $63,000 in earnings every month or $756,000 per year if her pool of clientele will remain subscribe.
The ex-V8 racer also revealed that she has been able to pay for her own house as well as a 30-year loan that she can confidently liquidate after 12 months.
Gracie has indeed received an impressive income in her new found career. But with regards to her previous ties with Supercars, the former racer claimed that she no longer sees herself competing anytime soon and has closed her doors to the thought of going back.
"I got over it (racing) and realised I wasn't good enough and moved on," Gracie admitted. "I have no interest in going back. Racing cars in my eyes is not the pinnacle of what I have done. What I am doing right now, I would rather do than race around Bathurst."
Meanwhile, upon hearing of her career change, Supercars released a statement distancing itself from the former racer, saying that it cannot comment on someone who is no longer affiliated with the organization.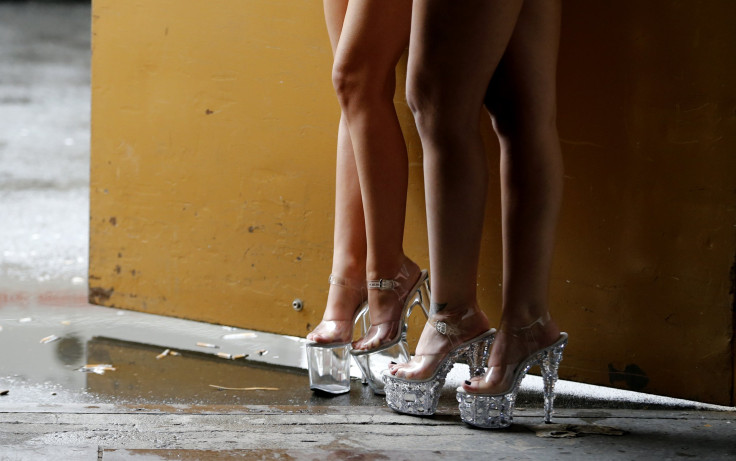 © Copyright IBTimes 2023. All rights reserved.