Extradition Might Not Ease Do Kwon's Legal Woes, South Korean Prosecutor Warns
KEY POINTS
The prosecutor said Do Kwon could face multiple sentences in the U.S. and in South Korea
Do Kwon was captured in Montenegro this March
Kwon is waiting for the High Court's decision on his bail proposal
Do Kwon, the disgraced co-founder and CEO of the blockchain firm Terraform Labs (TFL), is stuck in a massive web of legal woes, and according to a senior South Korean prosecutor handling the investigation, the crypto kingpin could face multiple sentences in the U.S. and in South Korea.
Kwon and TFL chief financial officer Han Chang-Joon remained in pre-trial detention in Montenegro after they were captured at the Podgorica Airport in late March, while they were attempting to leave for Dubai.
As both wait for the Podgorica High Court's decision on their proposed bail conditions to be let out of detention, the U.S. and South Korea have requested Kwon's extradition.
There is a public perception that Kwon's extradition might save him some prison time in other countries where he faces many charges; however, this might not be the case, senior South Korean prosecutor Dan Sunghan said.
According to the prosecutor who spoke to Bloomberg this week, the TFL CEO's extradition to South Korea makes a lot of sense especially "when it comes to bringing justice or recovering the damages for victims," adding that "the most efficient way to get justice is to have the investigation and trial take place in South Korea."
Sunghan, who is Seoul Southern District Prosecution Service's director of the financial crime investigation, also shared it was possible for a person to be tried and sentenced in both jurisdictions on different charges, beginning with South Korea.
After that, the accused could then "be extradited to the U.S. and face trial there, and then have the sentence executed in South Korea and the US after that."
The 49-year-old senior prosecutor shared in the same interview that he expected Kwon could get sentenced for the financial fraud case, which could land him over 40 years in prison.
The Montenegrin Basic Court last Friday approved Kwon and his associate's bail proposal, but the decision was opposed by prosecutors, who appealed the decision immediately to the country's high court.
The high court's decision will determine if the crypto entrepreneur, who introduced to the world the so-called algorithmic stablecoin TerraUSD and the crypto asset LUNA, would be out on bail and stay in an apartment in the country pending his legal battle in the country.
Aside from his legal battle in Montenegro over his alleged forged travel documents, the country's prime minister, Dritan Abazovic, also ordered the prosecution to investigate Kwon's ties with the leader of the Europe Now political party. According to a letter Kwon sent to the prime minister, the party had received financial support from TFL in the past.
Kwon's empire came crashing down In May last year, which wiped clean approximately $40 billion in investors' funds, most of which were believed to be lifetime savings of their customers.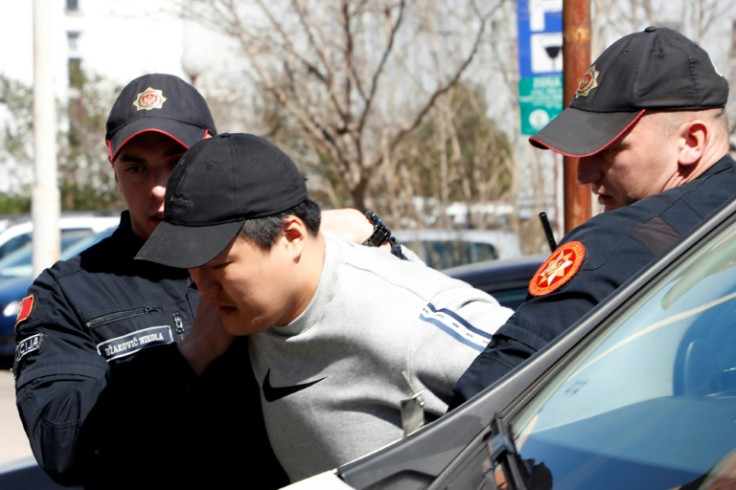 © Copyright IBTimes 2023. All rights reserved.