Extreme Weather: Over 400K Still Without Power In 5 Southern US States After Deadly Storms
KEY POINTS
More than 200,000 Oklahoma customers are still without power, largely in Tulsa County
Texas, where 3 people died Thursday, still has more than 100,000 without power
Louisiana, which is under a state of emergency, still has more than 90,000 customers with no power
More than 400,000 people are still without power in five southern states after deadly storms ripped the region in the past few days, with Oklahoma leading the pack in the biggest number of residents waiting for power restoration.
Out of nearly two million customers tracked in Oklahoma, more than 200,000 were still without power as of Sunday evening, according to data from outage tracker poweroutage.us. Tulsa County had the most number of affected customers, with more than 149,000 customers without power.
The National Weather Service (NWS) in Tulsa issued a Heat Advisory "for areas expected to have widespread, prolonged power outages." The office noted that other counties may be added to the list of counties under a Heat Advisory "depending on power restoration."
Texas, which was the target of a tornado that killed three people Thursday, still has more than 100,000 customers without power.
The outage affected neighboring counties Gregg (35,000 out), Harrison (18,000 out), Upshur (11,000 out), Franklin (6,000 out) and Wood (4,000 out) the most.
The state of Louisiana followed suit with more than 90,000 customers out. Caddo County logged the largest number of outages, with more than 120,000 people waiting for power restoration as of Sunday evening.
Louisiana Gov. John Bel Edwards declared a State of Emergency for the northern and central parts of the state Saturday "in response to severe weather and strong winds" that hit the state last week.
Over in Mississippi, around 40,000 have been left without power, with Hinds County (19,000 out) making up for the most number of affected customers.
One person was reported to have died due to severe weather in Mississippi on Friday, according to the Mississippi Emergency Management Agency (MEMA). The office said 69 homes were damaged from the said weather event and there have been reports of downed trees and roads blocked across the state.
Neighbor Arkansas also has more than 37,000 customers without power. As with other affected states, Arkansas' outage affected a cluster of neighboring counties, including Pope (8,000 out), Yell (2,000 out), Johnson and Logan (both counties with more than 1,000 customers out).
In Tennessee, a smaller number of customers are experiencing outages, with around 14,000 without power. Shelby County accounts for the biggest outage (12,000 out).
Weather officials are expecting rainy conditions and thunderstorms to ensue in some parts of the outage-affected states through Monday.
The Weather Prediction Center (WPC) issued a slight risk of excessive rainfall in parts of the Tennessee Valley, central Gulf Coast, middle/lower Mississippi Valley and the Southeast through Monday morning.
"Moreover, a front over Louisiana, Mississippi, Alabama, and the far western Florida Panhandle will create showers and severe thunderstorms over the area," the agency added.
For Sunday night, about 43 million Americans across the southern U.S. are at risk of severe weather, CNN reported. Damaging winds, hail and heavy rain are expected to hit the lower Mississippi Valley and states in the central Gulf Coast.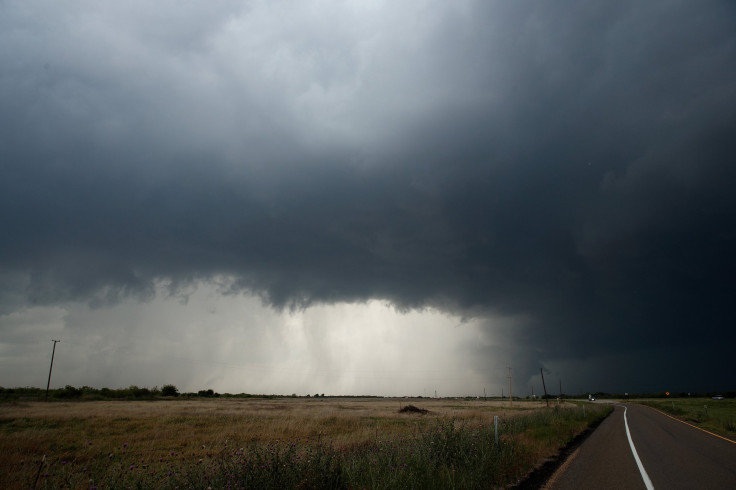 © Copyright IBTimes 2023. All rights reserved.