Facebook Breastfeeding Photos Pass Muster Following 'Free The Nipple' Campaign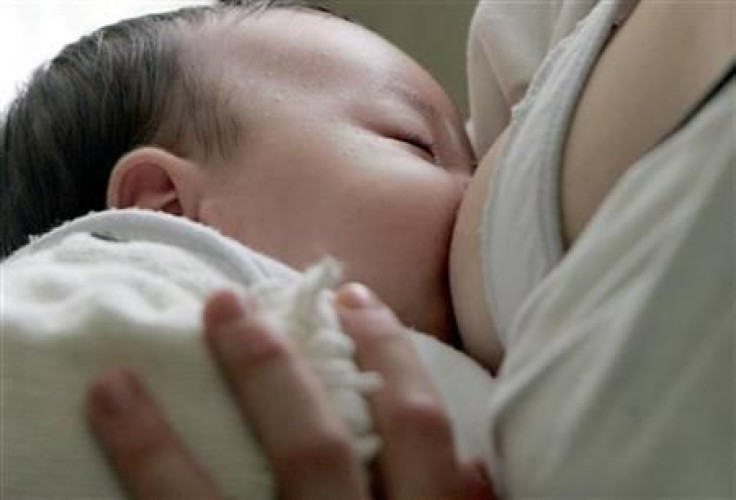 Proponents of common sense will be happy to know that Facebook Inc. (NASDAQ:FB) thinks breastfeeding is "natural and beautiful" -- so much so that it is finally relaxing its infamous War on Nipples.
On her Huffington Post blog this week, the feminist writer Soraya Chemaly pointed out that images of nursing mothers with exposed breasts were no longer being removed from the social network, an apparent reversal from Facebook's longstanding policy prohibiting nude photos. For years, the policy had drawn fire from activists and mothers through initiatives such as the "Facebook vs. Breastfeeding Alliance" and, more recently, a viral #FreeTheNipple hashtag campaign.
Facebook appears to have finally relented. A spokesman for the social network confirmed with International Business Times that Facebook recently modified the way it reviews reports of nudity, placing more of an emphasis on the context of each image. As such, the spokesman said, photos of nursing mothers will now be allowed, even if her breast is exposed. The site will also allow mastectomy photos showing an exposed breast, the spokesperson said.
While Facebook insists that pictures of breastfeeding mothers were never banned from the site, per se, the company often removed such photos if they featured an exposed nipple. (Typically, photos are removed only after they are reported by a Facebook user.) Previously, Facebook had defended its policy, saying it couldn't allow nudity on a website routinely used by minors. The help section addressing the issue used to explicitly say: "Photos that show a fully exposed breast where the child is not actively engaged in nursing do violate the Facebook Terms." However, that stipulation has since been removed, and the help page in question now says the following:
"We agree that breastfeeding is natural and beautiful and we're glad to know that it's important for mothers to share their experiences with others on Facebook. The vast majority of these photos are compliant with our policies."
With billions of photos and piece of content shared on the site every day, Facebook said it's only natural that some content will be removed mistakenly. In 2012, the company was ridiculed after it banned "The New Yorker Cartoons" Facebook page over a black-and-white cartoon featuring a shirtless Adam and Eve. (The nipple, in this case, was nothing more than a small black dot.) Following an outcry, the page was quickly reinstated. In an email Friday, the Facebook spokesman said, "It is very hard to consistently make the right call on every photo that may or may not contain nudity that is reported to us."
For now, at least, free-nipple advocates are claiming victory. Chemaly, who has been chronicling the issue, is part of the same group of activists who launched a boycott effort last year over Facebook's unwillingness to remove images depicting violence against women. The campaign, #FBrape, targeted Facebook's advertisers, letting them know that their ads were appearing alongside offensive content. Facebook eventually reevaluated its policy regarding hate speech, admitting that it "failed to work as effectively as we would like."
Got a news tip? Email me. Follow me on Twitter @christopherzara.
© Copyright IBTimes 2023. All rights reserved.