Facebook CEO Mark Zuckerberg Talks AI, Fake News, Online Safety And Polarization Of Society In 5,742-Word Letter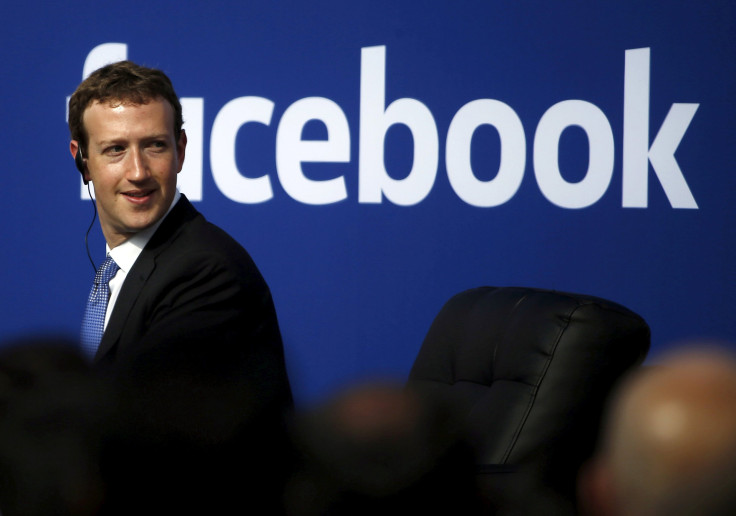 Facebook CEO Mark Zuckerberg penned a 5,742-word letter Thursday, expressing his vision about the future of the company, his concerns about fake news and his ideas on incorporating artificial intelligence in the functioning of the social networking website. He also highlighted the need for building a global community and battling isolationism.
The letter can be basically broken down into five areas of focus:
Building strong online and offline communities.
Creating better emergency response tools.
Battling fake news by helping bring out diverse perspectives and making people more politically engaged.
Creating better guidelines for appropriate and inappropriate content.
Using AI to help automate Facebook's functioning to minimize bias.
Stronger Communities
"If we can improve our suggestions and help connect one billion people with meaningful communities, that can strengthen our social fabric," he wrote.
Zuckerberg expressed the notion of "social infrastructure." His letter emphasized the need to create stronger online communities that have a supportive, safe and informed environment. Essentially, social infrastructure means creating online communities that bring people together like offline communities such as churches and unions.
Emergency responses
Zuckerberg also expressed his concerns on emergency responses and Facebook's role in disaster management.
"Because of the amount of communication across our network, our ability to quickly reach people worldwide in an emergency, and the vast scale of people's intrinsic goodness aggregated across our community. ... We recently added tools to find and offer shelter, food and other resources during emergencies. Over time, our community should be able to help during wars and ongoing issues that are not limited to a single event," he wrote.
Zuckerberg stated that Facebook will help in building a global safety infrastructure. He also mentioned Facebook's emergency tools such as Amber Alerts for missing people and Safety Check, which lets people mark themselves safe so that their friends and family are informed in times of crisis.
Fake news
"The two most discussed concerns this past year were about diversity of viewpoints we see (filter bubbles) and accuracy of information (fake news). I worry about these and we have studied them extensively, but I also worry there are even more powerful effects we must mitigate around sensationalism and polarization leading to a loss of common understanding," he wrote.
He advocated the availability of a whole range of perspectives on social media that allows people to put out their views and reach a conclusion. "Social media already provides more diverse viewpoints than traditional media ever has," Zuckerberg claimed.
Inappropriate content
The Facebook CEO also talked about inappropriate and appropriate content in his letter. Facebook Community Standards could be a major tool to identify such content, according to him.
"The guiding principles are that the Community Standards should reflect the cultural norms of our community, that each person should see as little objectionable content as possible, and each person should be able to share what they want while being told they cannot share something as little as possible," he wrote.
According to Zuckerberg, content will be blocked based on local laws and standards but the idea is to democratize social networking by offering personal controls. Simply put, no one should be shown content that goes against the limits defined in their personal controls.
AI
To execute his vision for Facebook, Zuckerberg seems to be relying majorly on artificial intelligence.
"It's worth noting that major advances in AI are required to understand text, photos and videos to judge whether they contain hate speech, graphic violence, sexually explicit content, and more. At our current pace of research, we hope to begin handling some of these cases in 2017, but others will not be possible for many years," he wrote.
He indicated different uses of AI across the social networking site, for example, in enforcing Community Standards. Zuckerberg's vision entails creating processes to help people and communities determine their standards democratically. Once these preferences are made, they would be enforced using AI.
"We are researching systems that can look at photos and videos to flag content our team should review. This is still very early in development, but we have started to have it look at some content, and it already generates about one-third of all reports to the team that reviews content for our community," he wrote in his letter.
Conclusion
While Zuckerberg in his vision talks about creating global connections, he does not address the political realities of the day explicitly — more specifically how his vision might be at odds with that of many political leaders worldwide. He also did not mention how this initiative could potentially boost Facebook's finances, striking a rather altruistic tone in his letter.
"Yet now, across the world there are people left behind by globalization, and movements for withdrawing from global connection," he wrote. "Our job at Facebook is to help people make the greatest positive impact while mitigating areas where technology and social media can contribute to divisiveness and isolation."
Moreover, Zuckerberg's emphasis on the use of AI is noteworthy, but he fails to address how the excessive use of AI could impinge on users' privacy.
The letter appears to be an attempt to address fake news concerns. It also comes amid reports that the CEO is facing the threat of being ousted from the Facebook board.
FOR FREE to continue reading
✔️ Unlock the full content of International Business Times UK for free
offer available for a limited time only
✔️ Easily manage your Newsletters subscriptions and save your favourite articles
✔️ No payment method required
Already have an account? Log in
© Copyright IBTimes 2023. All rights reserved.