Facebook Fraud Trial? Not Until Year-end At Earliest, Experts Say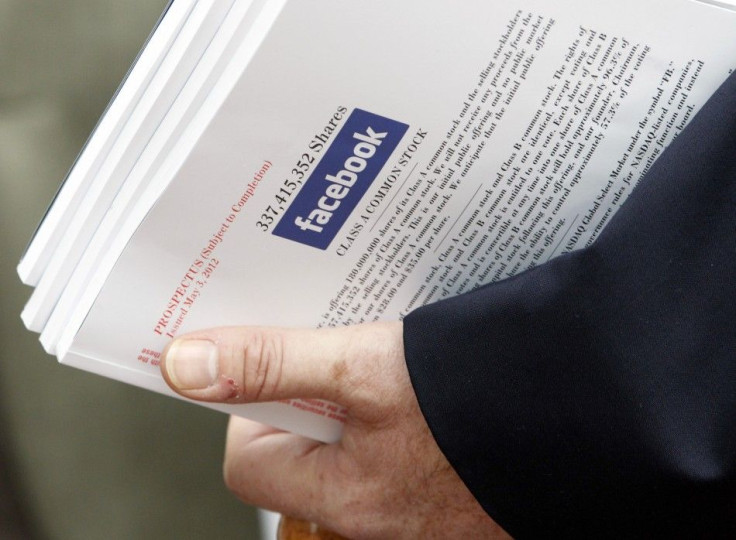 Any trial in U.S. District Court of the more than 50 shareholder lawsuits alleging fraud by Facebook (Nasdaq: FB), the No. 1 social networking site, and its underwriters could be as much as five months away, lawyers said.
First filed around the May 17 initial public offering of Facebook that raised a record $16 billion, the lawsuits charge that Facebook and its principal underwriters headed by Morgan Stanley (NYSE: MS) misled prospective investors about the company's earnings potential and activities.
Facebook, of Menlo Park, Calif., as well as Morgan Stanley and other underwriters including JPMorgan Chase (NYSE: JPM), have denied the charges and sought to consolidate the cases in the federal court in Manhattan, which is presumably more sympathetic to their side than to defendants, said Richard Bizar, of Buchanan Ingersoll & Rooney, an experienced securities lawyer who's not involved in the case.
Since the stock started trading on May 18, shares have dropped nearly 50 percent, wiping out about $55 million in shareholder value. Facebook shares traded late Wednesday at $20.94, up 56 cents, valuing the company at $45.2 billion.
Facebook has blamed part of the problems for its performance on computer problems at the Nasdaq exchange owned by Nasdaq OMX Group (Nasdaq: NDAQ), which has still not explained why there was a 30-minute gap in trading for the much-anticipated IPO. But it's denied telling some investors before the IPO that its growth in revenue was slowing and that prospects might not be as rosy as suggested in its offering documents.
Because investors sued all over the country, the cases have been assigned to the U.S. Judicial Panel on Multidistrict Litigation, which has requested briefs from plaintiffs and defendants about the appropriate court venue. Once it makes a decision, all Facebook cases will be consolidated for trial as a class action before a single judge.
Some plaintiff lawyers such as Marc Gross, of Pomerantz Haudek Grossman & Gross, suggested the case might likely be heard in San Francisco or San Jose, Calif., closer to Facebook's headquarters and a region more attuned with technology. Gross's firm has sued on behalf of clients.
Last month, Facebook reported a second-quarter net loss of $157 million, or 8 cents a share, reversing prior-year net income of $240 million, or 11 cents, as revenue rose 32 percent to $1.18 billion.
That report, now filed with the U.S. Securities and Exchange Commission, will be used by the plaintiffs to support their case that investors should have been warned about beforehand. But Bizar, the lawyer, said the Facebook prospectus was filled with the usual warnings that the company couldn't predict future sales and earnings growth with certainty.
© Copyright IBTimes 2023. All rights reserved.