Facebook, Instagram Dump Trump: Mark Zuckerberg Claims Latest Posts Are 'Fundamentally Different'
Following the riot that took place on Capitol Hill on Wednesday, Facebook, which also owns Instagram, will indefinitely ban President Trump from both platforms.
On Wednesday, Facebook founder Mark Zuckerberg shared a post on the site, explaining why the company has chosen to kick Trump from the two social media platforms.
"We believe the risks of allowing the President to continue to use our service during this period are simply too great," Zuckerberg wrote.
"Therefore, we are extending the block we have placed on his Facebook and Instagram accounts indefinitely and for at least the next two weeks until the peaceful transition of power is complete."
Zuckerberg revealed Trump has been allowed to use the platforms throughout his presidency because most of his posts were within their guidelines.
"Over the last several years, we have allowed President Trump to use our platform consistent with our own rules, at times removing content or labeling his posts when they violate our policies," he explained.
However, after the 74-year-old refused to condemn the protesters that stormed the Capitol, the company decided his use of the platform was unacceptable.
"We did this because we believe that the public has a right to the broadest possible access to political speech, even controversial speech," Zuckerberg wrote.
"But the current context is now fundamentally different, involving use of our platform to incite violent insurrection against a democratically elected government."
Although the Capitol grounds have since been secured, four people died as a result of the riots. One woman died after being shot, and three others died from medical emergencies, CNN reports.
Facebook initially suspended Trump's account for 24 hours while Twitter locked his account for 12 hours amid the riots. The President is expected to regain his Twitter privileges on Thursday.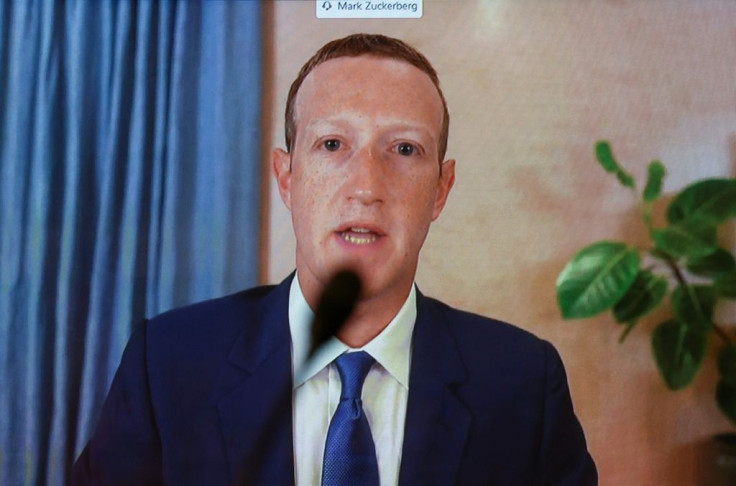 © Copyright IBTimes 2023. All rights reserved.