'Fake Trump' Prank Calls MyPillow CEO Mike Lindell During Livestream [Video]
KEY POINTS
Mike Lindell was duped by a prank caller posing as someone with former President Trump
The pranks come after his social media site's launch was plagued with issues
Lindell on Monday filed a countersuit against Dominion Voting Systems
MyPillow CEO Mike Lindell on Monday became a victim of a prank call from someone claiming to be President Donald Trump during a telethon aimed at raising money for his new social media site called "Frank."
The fake Trump call came when Lindell, a staunch Trump supporter, was taking live calls during his two-day "Frankathon" to promote his new platform. Someone claiming she had former President Donald Trump was on the line.
"Hello everyone," the fake Trump said.
"Oh, we have the president here -- our real president, everyone," a delighted Lindell answered.
The impersonator then proceeded to shout obscenities, prompting the MyPillow CEO to swiftly end the call.
"You see what they're doing. They're attacking us," Lindell said afterward.
Ron Blackman, host of the podcast "The Macron Show," took credit for the prank.
"He's totally asking for it, spreading constant lies about vaccines and voter fraud," Blackman told the Huffington Post. "He's a narcissist and a fraudster spreading poisonous information to people. I feel I'm doing a duty by wasting his time and embarrassing him."
The MyPillow CEO also received several other prank calls during the 48-hour event. One even claimed to be a Wall Street Journal reporter.
The pranks come after Lindell's social media site was plagued with technical issues during its launch at 8 a.m. Users were faced with multiple errors while attempting to sign up, including a 502 bad gateway error and a 500 internal server error.
At 8:15 a.m. the site allowed users to sign up by providing an email address and username. However, clicking the "create account" button prompted another error.
Lindell took to Parler, a micro-blogging and social networking site, to announce that Frank was experiencing a "massive attack." He did not provide further details.
"We are working to get it up ASAP! Thank you for your patience," he added.
This followed Lindell's announcement on Monday that he's filing a countersuit against voting machine company Dominion for $1.6 billion in a livestream on Frank. Dominion had sued Lindell for causing "irreparable harm" through his conspiracy claims. Dominion seeks more than $1.3 billion in damages.
Lindell promoted the voter-fraud conspiracy theories that Trump spewed during his 2020 re-election campaign, including claims that Dominion Voting Systems was involved in an effort to steal the election for Joe Biden.
Dominion's defamation lawsuit against him noted that the pillow entrepreneur said in interviews that his election claims caused his sales to billow by as much as 40%, even after a number of major retailers dropped MyPillow products.
Lindell's countersuit, filed in Minnesota federal court, accused the voting machine company of stifling free speech and silencing it critics.
"This is all about the First Amendment rights and free speech," Lindell said.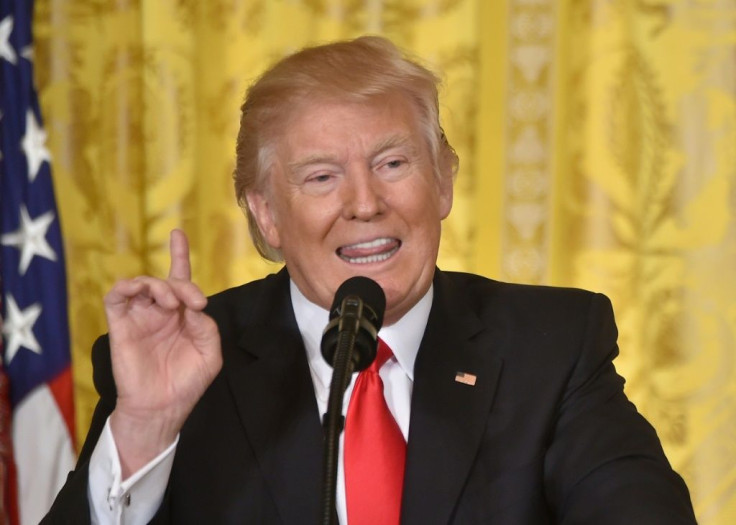 © Copyright IBTimes 2023. All rights reserved.