Famous Martha Stewart Quotes On Lifestyle Guru's 77th Birthday
Martha Stewart is an American media mogul who became a household name through her books on cooking, entertaining and decorating. The lifestyle guru then moved on to television and magazine, and found Martha Stewart Living Omnimedia.
Born Aug. 3, 1941, in Jersey City, New Jersey, Stewart started off working as a model when she was 13. In the late 1960s, she moved on to work as a stockbroker. She then started a catering business in the 1970s and was quickly recognized for her gourmet menus with unique and creative presentation. Martha Stewart Inc., as it was called then, went on to become a million dollar business with a great number of corporate and celebrity clients.
Martha Stewart Inc. later became Martha Stewart Living Omnimedia Inc. after she released her magazine "Martha Stewart Living" in the 1990s. The company soon grew to an empire with multiple magazines, television shows, books and radio shows, and an annual retail sales of $763 million.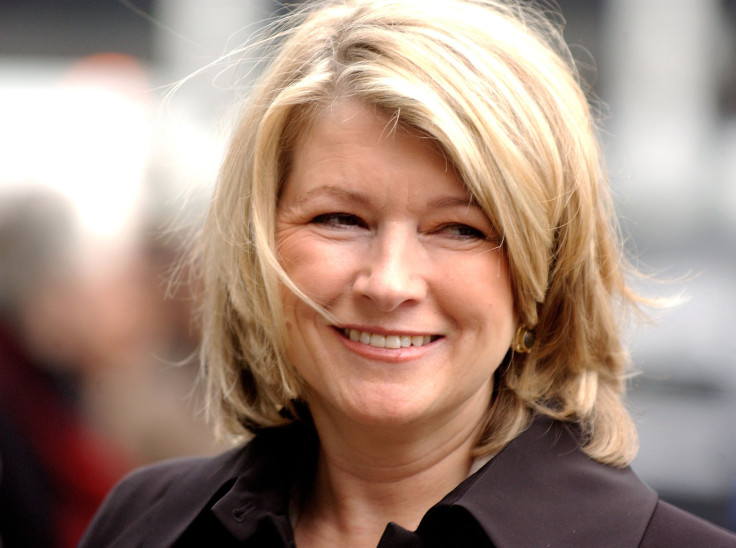 In 2004, Stewart was sentenced to five months in prison and $30,000 fine after a jury found her guilty of conspiracy, obstruction of justice and two counts of making false statements in an insider trading case related to biopharmaceutical company ImClone Systems.
Stewart was released from prison in 2005, after which she went on to do multiple TV shows.
All through her ups and downs, Stewart has remained an inspirational figure for multiple reasons, and is America's first self-made female billionaire.
On her 77th birthday, here are some famous quotes by Stewart from MarthaStewart.com, and Inspiring Quotes.
"Seek out people to work with who are brimming with talent, energy, integrity, optimism, and generosity."
"So the pie isn't perfect? Cut it into wedges. Stay in control, and never panic."
"The more you adapt, the more interesting you are."
"Without an open mind, you can never be a great success."
"It is a good thing until you discover a better thing."
"I think baking cookies is equal to Queen Victoria running an empire. There's no difference in how seriously you take the job, how seriously you approach your whole life."
"I love dessert. I can't be guilty about it because I have to taste everything."
"Once you realize that you have identified a passion, invest in yourself. Figure out what you need to know, what kind of experience and expertise you need to develop to do the things that you feel in your heart you will enjoy and that will sustain you both mentally and economically."
"The homes I like the best are totally occupied, busy, and useful, whether it's a tiny little house or a great big one. Rarely do you find a great big house that's used in a good way. So I prefer smaller spaces that are full of things that people are doing."
Sometimes, what a host truly needs is a handful of excellent time-saving tips to throw a terrific party in no time at all. And who better than the ultimate hostess to provide clever, crafty ideas?
"I try to seek out and surround myself with people who just percolate fresh, original, and creative ideas."
"You should never accept what can be offered to you if you feel it can be improved."
"I never pay attention to age or gender. There are just too many other more important things to consider."
"Life is too complicated not to be orderly."
"Never make a big decision without sleeping on it."
© Copyright IBTimes 2023. All rights reserved.