Fans React To Luhan Signing EXO Album Years After Leaving Group
KEY POINTS
Former EXO member Luhan was seen signing a fan's EXO album
Fans shared their mixed reactions to the circulating video online
Luhan left EXO and filed a lawsuit against SM Entertainment in 2014
Fans shared mixed reactions to a video of a former Chinese member of EXO, Luhan, signing an EXO album for fans many years after he left EXO and SM Entertainment.
The video, uploaded on May 8, showed Luhan signing the EXO album brought by two female fans while at a restaurant.
According to a fan's tweet, the original uploader saw Luhan during the "5Ha" recording. The former EXO member gave in to the fans' request to sign their XOXO album – EXO's first album – and even ordered dishes for them.
The video has since been reposted and reuploaded by various fan accounts across social media platforms, drawing mixed reactions from fans.
"I just can't get over this. My first love. I miss him being in EXO," commented one fan on TikTok, while another one said, "God. I miss EXO era 2013 so much. He would've still been my ult[imate] bias if he didn't leave."
"I wonder if he still used the same signature as before," another fan commented, while another fan stated, "I would have ended up crying while he was signing [my album] if I were that girl."
"He's the reason I got into EXO-M (& then EXO) in the first place a whole 11 years ago. How time flies, and how on earth does he still look the same?! [I] watched some of his variety shows [and] he's just so likable [and] genuine. [I]t's no wonder he can maintain his popularity for so long," shared a fan on Twitter.
While most were happy about the interaction and Luhan's gesture, a few found it inappropriate since he filed a lawsuit against SM Entertainment and left EXO in 2014.
A screenshot of Luhan's interaction with the EXO fans was posted on a South Korean website with the caption, "I hid the commoner's face, but he's going around signing EXO's album. Shouldn't he refuse them?"
"But he is not an EXO member," one commented.
"I'm an EXO fan, but I have no idea what to say. It's been 5 million years since he left, so now the fans just don't care," said another.
"Oh, this is not possible. It's funny to do this," another fan reacted.
Luhan is one of the former Chinese members of EXO before he filed a lawsuit against SM Entertainment to nullify his exclusive contract and leave the group in October 2014.
Like former EXO member Kris Wu, he filed a lawsuit claiming that his exclusive contracts with the company were invalid due to their length and unfair profit distribution, among other reasons, as reported by Soompi in 2014.
Huang Zitao, or simply Tao, another Chinese member of the famous K-pop group, also left the year after the other two members departed EXO.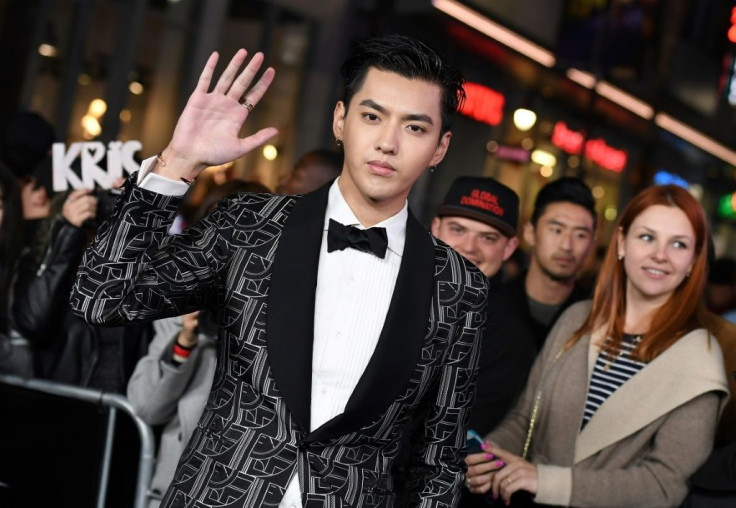 © Copyright IBTimes 2023. All rights reserved.