Fans Slam Kim Kardashian For Sharing Photo Of Her Kids Sleeping: 'Nothing Is Private'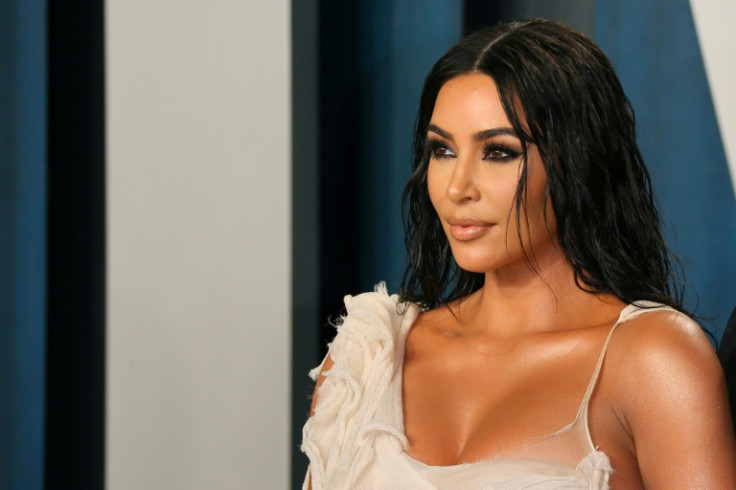 KEY POINTS
Kim Kardashian shared via Instagram a photo of her three youngest children asleep in bed
Some social media users slammed her move, calling it an "invasion of privacy"
Kardashian was also criticized for not speaking up about the Balenciaga controversy
Kim Kardashian has long been posting her kids on social media, but some fans are drawing the line on photos depicting the children's private and vulnerable moments.
The 42-year-old Skims founder took to Instagram Wednesday to share a photo of her and ex-husband Kanye West's three youngest children snuggled up to each other while asleep on a bed.
In the photo, Kardashian's oldest son, 6-year-old Saint, can be seen hugging his younger sister, 4-year-old Chicago, while 3-year-old Psalm is fast asleep next to Saint. The reality star's eldest, 9-year-old North, was absent from the picture.
"Nothing better than these snuggles," Kardashian, who has 334 million followers on the platform, wrote in the caption, adding red heart emojis.
Although some fans described the photo as "cute" and "sweet," the post also led to some social media users accusing the reality star of "using her kids" and invading their privacy.
"I kind of hate this... Nothing is private to them, not even sleep. Imagine you wake up and your mom has posted a photo of you sleeping to 300 million people," one user wrote.
Another commented, "[It's] so sick [that she's] using her kids now just like how her mom exploited her. Those are her money makers."
"It's so sad. Mostly because of the privacy thing but also because you know there will be creeps and a------s who will comment all sorts of weird things about this," a third user said.
The comments section was also flooded with messages demanding that Kardashian speak up about the recent controversy of Balenciaga. The reality star was announced as the face of the luxury fashion brand earlier this year.
"Why are you silent about Balenciaga? You need to speak up," one user commented.
Another commented saying, "Instead of using [your] platform to speak out about the blatant pedophilia the brand [you] so proudly represent displayed and condemning them, [you] just exploit [your] kids more."
"This picture is the perfect reason to speak out against Balenciaga," a third person wrote.
"Silence is compliance. Balenciaga [is] normalizing pedophilia and grooming, and you're their biggest spokesperson. May God have mercy on your soul," another user said.
Earlier this week, the luxury fashion house launched its Balenciaga Gift Shop campaign, which featured images shot by photographer Gabriele Galimberti of young children dressed in the Balenciaga Kids line, CNN reported.
The photos sparked intense backlash online as they showed children cuddling teddy bears dressed in bondage gear. One child was also pictured surrounded by an assortment of wine glasses.
Balenciaga responded to the criticism Tuesday, apologizing for the photos and announcing that the campaign had been removed.
"We sincerely apologize for any offense our holiday campaign may have caused," the statement posted on its Instagram said. "Our plush bear bags should not have been featured with children in this campaign. We have immediately removed the campaign from all platforms."
However, the apology was questioned by social media users.
"Balenciaga may have 'apologized,' but everyone knows that campaign got past people at the highest level. This is a publicity strategy, trying to get attention with controversial content. I do not accept their apology and never will. It's NEVER okay to sexualize kids," one Twitter user wrote, according to the outlet.
Kardashian has yet to publicly address the controversy, but an unnamed source close to her claimed that the beauty mogul was "incredibly upset and disturbed" by the photos.
"Like everyone else, Kim was incredibly upset and disturbed by the holiday campaign. As a mother, she has no tolerance for abuse or exploitation of children on any level," the source told the New York Post.
"After speaking with the Balenciaga team privately, as well as seeing that they immediately removed the campaign images and issued a public apology, she is hopeful that they have learned from this incident and that it never happens again," the source added.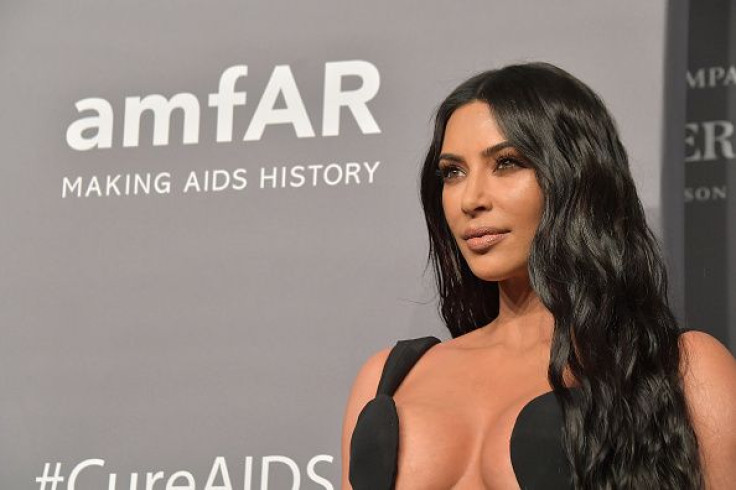 © Copyright IBTimes 2023. All rights reserved.
FOLLOW MORE IBT NEWS ON THE BELOW CHANNELS