'Fantastic Beasts And Where To Find Them' Sequel Release Date Announced; Who's Returning For Second Movie?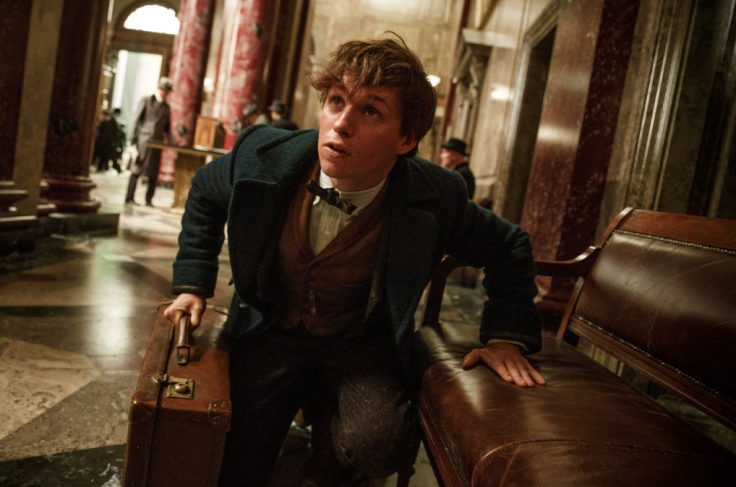 Fans are still months away from the release of "Fantastic Beasts and Where to Find Them," but J.K. Rowling and Warner Bros. have a major announcement — there's going to be a sequel.
The "Fantastic Beasts" franchise is being called a spinoff of the "Harry Potter" series, which was also created by Rowling. Although none of the witches and wizards fans came to know and love throughout eight movies appear in the new film, which focus on the adventures of Newt Scamander — a noted Hogwarts textbook author and magizoologist — The Hollywood Reporter suggests fans should get familiar with the "Fantastic Beasts and Where to Find Them" cast.
The publication reports that the sequel will be directed by David Yates, who helmed the first film as well as the final four "Harry Potter" movies. Producers David Heyman, Rowling, Steve Kloves and Lionel Wigram will also be returning to work on the second project. Warner Bros. made no mention of which actors will appear in the sequel, but it is believed the entire original cast — which includes Eddie Redmayne, Ezra Miller and Katherine Waterston — will appear.
Rowling has been extremely open with fans about what they should expect to see in "Fantastic Beasts." In June the world renowned author revealed that, like Harry Potter, Newt Scamander will be a bit of an outsider. She explained that this was a conscious decision, telling fans she's always been drawn to people who stand out from the crowd.
"My heroes are always people who feel themselves to be set apart, stigmatized or othered," she said. "That's at the heart of most of what I write and it's certainly as the heart of this movie."
The film, which is slated to hit theaters in November, is set in the wizarding world in the 1920s — long before Harry Potter, Ron Weasley and Hermione Granger descended upon Hogwarts. The movie will trail Newt Scamander as he travels to New York in search of rare beasts and adventure. During his trip he learns that being a wizard is much more challenging on United States soil, telling Tina (Katherine Waterston) that laws regarding wizard-muggle relations are "rather backwards."
This is a topic Rowling has touched on with fans, preparing them by revealing a bit of background information about American wizards on Pottermore. Early this year she opened up about Rappaport's Law, telling fans that it serves as a way to segregate those who practice magic from those who don't. Under this law marriage, friendship and even communication of any kind with muggles is strictly forbidden unless absolutely unavoidable.
"Fantastic Beasts and Where to Find Them" hits theaters Nov. 18, 2016. The sequel is slated for release on Nov. 16, 2018, though that is subject to change.
© Copyright IBTimes 2023. All rights reserved.
FOLLOW MORE IBT NEWS ON THE BELOW CHANNELS