J.K. Rowling Reveals Newt Is An Outsider In This 'Fantastic Beasts' Video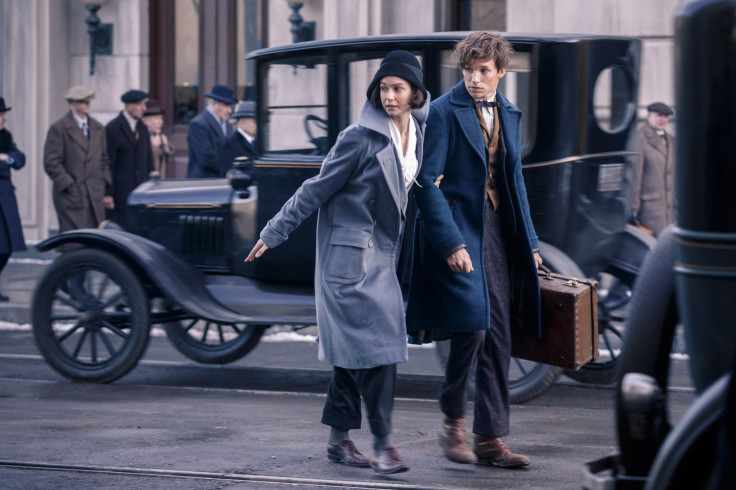 Harry Potter never quite fit in with muggles or wizards, and it looks like Newt Scamander will share that trait. In a new featurette for "Fantastic Beasts and Where to Find Them," screenwriter J.K. Rowling revealed that though Newt goes on to be famous, he certainly wasn't respected in his time.
"My heroes are always people who feel themselves to be set apart, stigmatized or othered," Rowling says in the video above. "That's at the heart of most of what I write and it's certainly at the heart of this movie."
"Fantastic Beasts" is set in the Wizarding World in the 1920s, several decades before Harry Potter is even born. It follows Newt (Eddie Redmayne), the author of a famous Hogwarts textbook about magical beasts. "He feels more at home with creatures than he does with human beings," Redmayne explains.
The film shows Newt's trip to New York, where he finds himself in a very different magical society. The Wizarding World in the U.S. has much stricter rules than Europe. Newt tells Tina (Katherine Waterston) that the U.S. has "rather backwards laws about relations with non-magic people."
Rowling has already detailed some of the history of wizards in America on Pottermore. Earlier this year, she explained how Rappaport's Law segregates the magical community from muggles. Not only was marriage and friendship forbidden, but even communication with non-magical folk was limited to what couldn't be avoided.
The American wizarding government is obviously very strict, and it looks like Newt will quickly discover what happens when you violate their laws. The new footage in the video also shows Newt, Tina and Jacob (Dan Fogler) on their knees in the Magical Congress of the United States of America (MACUSA). It seems the trio will be in trouble after Newt's creatures escape his magical briefcase.
"Fantastic Beasts and Where to Find Them" will hit theaters on Nov. 18, 2016.
© Copyright IBTimes 2023. All rights reserved.