Father Allegedly Raped, Assaulted Twin Sisters And Impregnated One Of Them Twice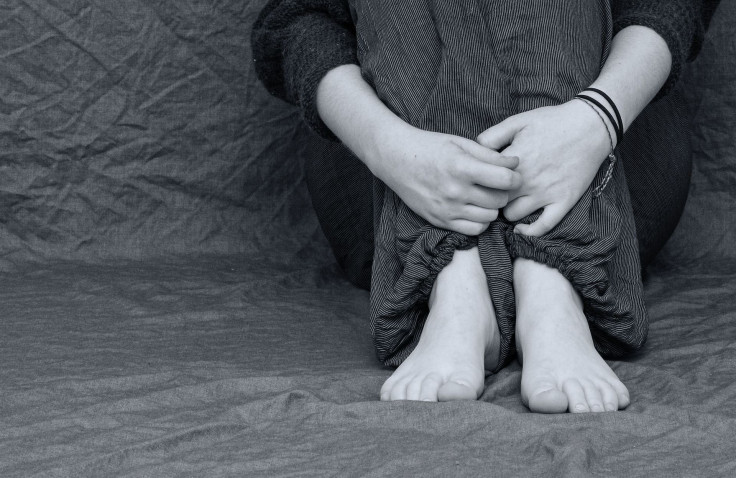 Two sisters with diminished mental and behavioral capabilities were allegedly raped, beaten and starved for long periods, and held captive in chains by their father in their home in south Minneapolis.
According to a report by Star Tribune, criminal complaints and court filings alleged that the twin sisters were abused for many years until one of them escaped from the residence and informed the police authorities about the incident in May 2017.
The father of the twins, Jerry Lee Curry, 51, was charged Tuesday. A protective order filed against Curry said he impregnated one of the twins twice and has two children with her — the first one born in June 2014 and the second in June 2017.
The charges against Curry, which consisted of violent felonies, alleged that he also beat his 10-year-daughter but the intensity of that was nothing to what he had done to the twins.
Curry's anger stemmed from the fact that one of the twins became sexually active and that they were eating too much, authorities said. The charges were filed nine months after one of the twins spoke to the authorities about the alleged torture. Chuck Laszewski, county attorney spokesman said the investigating officers needed time to gather evidences and "when we had everything we needed, we filed the charges."
The twin sister, who was impregnated, talked about the abuse in an order for protection petition, which a Hennepin County judge granted in June 2017. In the petition she wrote, "I don't ever remember having enough food."
"He [Curry] forced me to have sex, [and] he has done this to me every day since I was [in my] early teens or so. He did this to my twin sister also," she continued.
She said that the instances where she was "chained to the door and bed every day for as long as" she "could remember," and the threats of her being killed ended when her twin sister escaped to a friend's home after which the police authorities took her "to a safe place," early May last year.
"It feel[s] so good today to not be chained to the bed," she added.
The report said the authorities are also attempting to locate the mother of the twins in order to find out whether she had any knowledge about the incident. Their mother's father said he hasn't seen his daughter for a month or more and added that he didn't know about the situation at his daughter's home.
In the criminal complaint, a psychologist has certified that the twin who was twice impregnated, identified as Victim B, has "mild to moderate" intellectual disability and that she couldn't survive on her own. The other twin, identified as Victim A, was intellectually more diminished than her sister and had behavioral characteristics of a child aged 6-7 years.
Both sisters are currently in their early 20s.
The charges against Curry included certain instances which displayed Curry's violent behavior toward the twins. On June 12, Victim A told the police authorities in detail about the abuse she and her sister were subjected to by Curry since at least 10 years ago when he allegedly broke the ankle of Victim A by stomping on it.
Victim A also said that once Curry understood that she had become "sexually active," he on numerous instances put a dog chain around one or both of her ankle. The chain was tied to the parents' bedroom door and this was allegedly done in order "to prevent her from seeing men" and deny her from getting food.
On June 15, a "largely detached" left ear, scars on the forehead, scalp and back was discovered on Victim A after an examination. She said these injuries were the result of Curry beating her with a bat and a paddle.
Victim B said her father would abuse both of them using his fists, bats and brooms "if they misbehaved." She also said she witnessed Curry beating her young 10-year-old sister but did not chain her because she was too young. The 10-year-old was also examined but there were no indications of physical abuse. However, during a questioning session in June, she said that Curry had hit her with a golf club some years back and also made her hit her twin sisters with a stick.
Curry surrendered himself to the police authorities and was sent to jail on Wednesday morning. He was imprisoned despite a $750,000 bail before his first court appearance, Thursday, the report said.
© Copyright IBTimes 2023. All rights reserved.