Father Charged After Body Of Missing 2-Year-Old Daughter Found In His Ceiling
KEY POINTS
The 47-year-old suspect was taken into custody Sunday for kidnapping
The girl was missing since May 13
Neighbors found the body of the victim Monday
The suspect was charged with murder
A man has been charged with murder after the body of his missing 2-year-old daughter was found in the ceiling of his house. He was earlier arrested for kidnapping.
The 47-year-old accused, from Alabama in North West Province of South Africa, was taken into custody Sunday after the victim's mother reported that the toddler girl was missing since May 13.
Investigators said the accused, whose identity was not revealed, kidnapped his daughter from his girlfriend's house while the child's mother was in hospital for treatment, news outlet The South African reported.
"It is alleged that the mother was in hospital when the suspect took the child, she was discharged on Friday, 14 May 2021 and started searching for the toddler, but could not find her," said Lieutenant Colonel Amanda Funani, a spokesperson for South African Police Service (SAPS).
While in custody, the suspect did not confess to police where the child was.
On Monday, neighbors entered the suspect's house after a foul smell started emanating from inside. They found the decomposed body of the toddler in the ceiling of the house and reported it to the police.
The police upgraded the suspect's charges to first-degree murder and he was scheduled to appear in court Wednesday.
Maj-Gen Dintletse Molefe, acting North West police commissioner, thanked the neighbors and community members for cooperating with the police. He has asked the detectives to do everything in their power to oppose the man's bail, Times Live reported.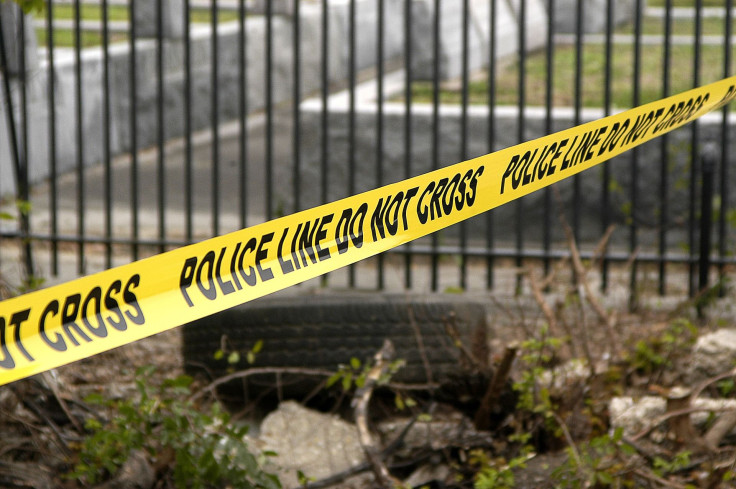 In a similar incident that happened earlier this month, a man was charged with manslaughter in the U.S state of Alabama hours after he pleaded for help to find his missing child. Caleb Whisnand Sr., 32, and his partner, Angela Gardner, initially told the police that their 5-week-old son was sleeping with them before he went missing. However, Gardner soon changed the story and said she was at her home with her elder son, while the infant was with his father.
Police found the body of the child in a wooded area shortly after the parents held a press conference seeking help to find the baby.