Father With 'Extreme Anger Issues' Sentenced For Killing Crying Infant
A Texas man has been sentenced to prison after he admitted to killing his infant son by tossing him in the air when he was frustrated by his crying. The 23-year-old father from Ector county admitted that he has "extreme anger issues" and had strangled two dogs to death before his son's murder, reports said.
Kameron Gammage was sentenced Thursday to life in prison plus 20 years for murdering his 7-month-old son Logan Gammage who died July 12.
Kameron pleaded guilty to one count each of murder of an individual under 10 years of age and injury to a child. The court ordered Kameron to serve the sentencing consecutively as part of the plea deal, Law & Crime reported.
Emergency officers responded to Kameron's residence after receiving a report of an unresponsive child. By the time the officers arrived, Logan was dead. The infant's face and head had "heavy" bruising and swelling, according to the arrest affidavit, as reported by news outlet KTSM.
During interrogation, Kameron said he called 911 after he woke up around noon when the child's mother, 18-year-old Leyla Pierson, told him about the infant not breathing. When the cops questioned him about the child's injuries, he claimed it was from the infant "hitting his head on a hard portion of the interior of the crib."
However, the investigators said Kameron remained unemotional and noticed his lack of care during their interaction. "Upon further interview with [Kameron], he admitted that he does have extreme anger issues and has been dealing with a lot of stress lately, including the infant frequently crying," the arrest affidavit said.
Kameron then admitted that he had tossed the child in the air several times after he was woken up by his cries, three days before the infant's death. The father said he caught the child after each toss but "accidentally" dropped him after about the fourth toss, causing him to hit the floor hard while landing.
Pierson said she had noticed the bruises and the kid was fussy the following days. However, she said she did not seek medical attention thinking the infant was teething.
The investigators arrested Pierson on charges of criminal negligence injury to a child, and she is scheduled to appear for an arraignment hearing on Oct. 10.
Kameron also confessed that he strangled two dogs to death and tried to dispose of their bodies to avoid getting caught. He faces additional charges for a sexual assault case that took place between 2019 and 2020, involving a 15-year-old victim.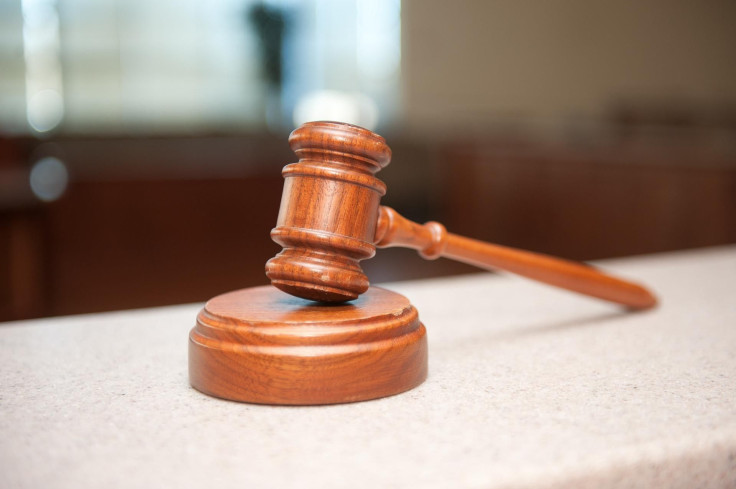 © Copyright IBTimes 2023. All rights reserved.