Father Kills Daughter By Drowning Her In Church Baptismal Pool, Healdsburg Police Allege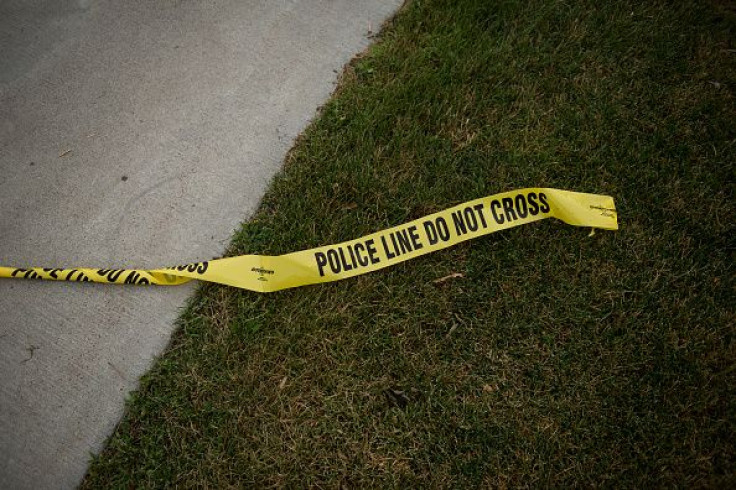 A California man has been accused of killing his four-year-old daughter after he showed up to a local police station carrying her body. Gerardo Mendoza Ordaz, 42, is believed to have drowned the little girl in the baptismal pool of a church on Sunday, local news station KRON 4 reported.
Ordaz was found in the back of the police station on Sunday night naked and crying with his partially clothed nine-year-old son standing next to him. The girl, who was fully clothed, has yet to be identified, but police are hoping the son will be able to help with his father's conviction.
"We believe the 4-year-old girl drowned, the father is responsible, and it occurred inside the church in the baptismal pool," Healdsburg Police Chief Kevin Burke said. "We are relying on testimony of the older son and the statement of the suspect."
Following attempts to resuscitate the girl, she was rushed to a local hospital where she was eventually pronounced dead. Police have not announced a motive behind the girl's death.
"We cannot disclose a motive at this time, but we determined it was not accidental," the police chief stated.
There was no one on the church premises at the time of the alleged drowning. "They were the only people inside the church at the time. There were no other parties present. As I understand it, our local Catholic church leaves the doors to the premises unlocked late on Sundays. And so they were in there alone at the time through an unlocked door," Burke said.
The last time Healdsburg has seen a murder was back in 2008. Although investigators are waiting on an autopsy report, it is believed the girl she drowned in the pool, which was around one foot deep. The girl's death is considered a homicide due to the evidence found at the church. A search was issued for Ordaz's home.
This is not the first time Ordaz has been in trouble with the law. In 1996, he was sentenced to three years' probation and served time in jail after pleading guilty to felony burglary.
© Copyright IBTimes 2022. All rights reserved.
FOLLOW MORE IBT NEWS ON THE BELOW CHANNELS