Fauci Dismisses Trump's US Coronavirus Death Toll Claim: 'It's A False Narrative'
KEY POINTS
President Donald Trump on Tuesday claimed U.S. has the "lowest mortality rate in the world"
Dr. Anthony Fauci dismissed this claim saying "it's a false narrative"
Fauci said the decline in deaths is because of better hospital care and the fact many new patients are below 40 years-old
President Donald Trump's newest COVID-19 claim the pandemic situation in the U.S. is improving as the number of deaths decline is being condemned as wrong and misleading by medical professionals.
From stating on March 25 the United States has done "far more testing than any other nation, by far!" Trump now declares success in bringing about the lower number of deaths from COVID-19 in the U.S. Trump also demands the "fake news" media to report this alleged achievement.
"'COVID-19 (China Virus) Death Rate PLUNGES From Peak In U.S.' A Tenfold Decrease In Mortality. The Washington Times @WashTimes Valerie Richardson. We have the lowest Mortality Rate in the World. The Fake News should be reporting these most important of facts, but they don't!" tweeted Trump on Tuesday.
Dr. Anthony Fauci, director of the National Institute of Allergy and Infectious Diseases (NIAID), dismissed the new focus of Trump on COVID-19's decreasing mortality rate in the U.S. Dr. Fauci called this claim "a false narrative."
"It's a false narrative to take comfort in a lower rate of death," Dr. Fauci, one of the country's top infectious disease experts, said during a live streaming event.
"There's so many other things that are dangerous and bad about the virus. Don't get into false complacency."
He attributed the drop in deaths to the fact the country has gotten better at treating people. The welcome decrease in deaths is also because the average age of virus patients has gotten younger. On the other hand, the number of deaths on Tuesday rose to nearly 1,000 compared to fewer than 400 on Monday, confirming deaths are a lagging indicator.
Of more concern to medical experts, however, is the huge rise in new cases since Memorial Day. Thirty-one states admitted to higher rates of new COVID-19 cases this week compared to last week, according to data from Johns Hopkins University released Tuesday shows 31. Another 15 states are seeing case numbers keep stable while only four are seeing case declines.
This spike belies Trump claim on July 4 that 99% of coronavirus cases are "totally harmless."
On July 4, Trump said, "Now we have tested almost 40 million people. By so doing, we show cases, 99% of which are totally harmless. Results that no other country can show because no other country has the testing that we have, not in terms of the numbers or in terms of quality."
The U.S. had 3.09 million confirmed cases and 133,972 deaths as of Tuesday evening, according to Worldometer. There were close to 1,000 deaths on Tuesday. The toll on Monday was 3.04 million cases and 132,979 deaths. There were 378 deaths.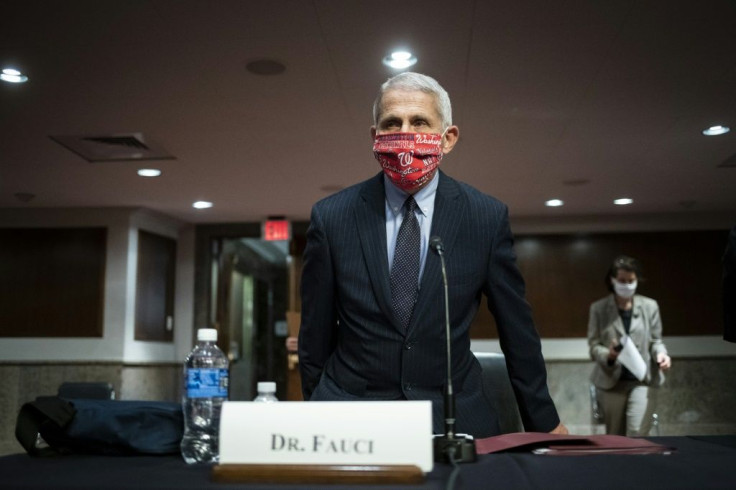 © Copyright IBTimes 2022. All rights reserved.
FOLLOW MORE IBT NEWS ON THE BELOW CHANNELS