Fauci On States With Coronavirus Spikes: 'Seriously Look At Shutting Down'
KEY POINTS
Sun Belt states continue to report the highest increases in new COVID-19 cases
This surge followed Memorial Day, which saw large crowds and people abandoning masks and social distancing
Dr. Anthony Fauci asks hard hit states to reconsider locking down once again
The rapid exponential growth in the community spread of COVID-19 across Sun Belt states is reason enough for the hardest hit states to consider reverting to the stay-at-home lockdowns they abandoned starting April.
Dr. Anthony Fauci, director of the National Institute of Allergy and Infectious Diseases (NIAID), made this recommendation Wednesday when the United States reported 60,000 confirmed new cases of COVID-19 in a single day -- a world record no country wants. Dr. Fauci contends strict lockdowns are urgently needed to prevent daily cases from reaching the unimaginable threshold of 100,000 per day.
"What we are seeing is exponential growth," Dr. Fauci said on a Wall Street Journal podcast. "It went from an average of about 20,000 to 40,000 and 50,000. That's doubling. If you continue doubling, two times 50 is 100. Any state that is having a serious problem, that state should seriously look at shutting down. It's not for me to say because each state is different."
Dr. Fauci was apparently directing his shutdown warning at the hardest hit states such as Arizona, California, Florida and Texas, which together still account for more than half of all new U.S. cases since Memorial Day.
Arizona reported 4,057 new cases on Thursday, a 3.7% increase that brought its total toll to 112,671. Florida acknowledged 232,718 total cases, up 4% from Wednesday, and nearly 9,000 new cases on Thursday. Texas revealed almost 10,000 daily new cases over the past three days, bringing its total confirmed cases to 230,346 on Thursday.
Dr. Fauci, however, admitted the COVID-19 situation in each state should guide any lockdown decision. He said states shouldn't think a shutdown means a complete shutdown. What he recommends is states update their restrictions, and tailor their response to what's currently known about COVID-19.
"Rather than think in terms of reverting back down to a complete shutdown, I would think we need to get the states pausing in their opening process, looking at what did not work well and try to mitigate that," he said.
"I don't think we need to go back to an extreme of shutting down."
The U.S. has broken records for daily COVID-19 case counts six times over the past 14 days, said Business Insider. Daily case counts began to jump mid-June, which was expected due to the widespread public gatherings on Memorial Day.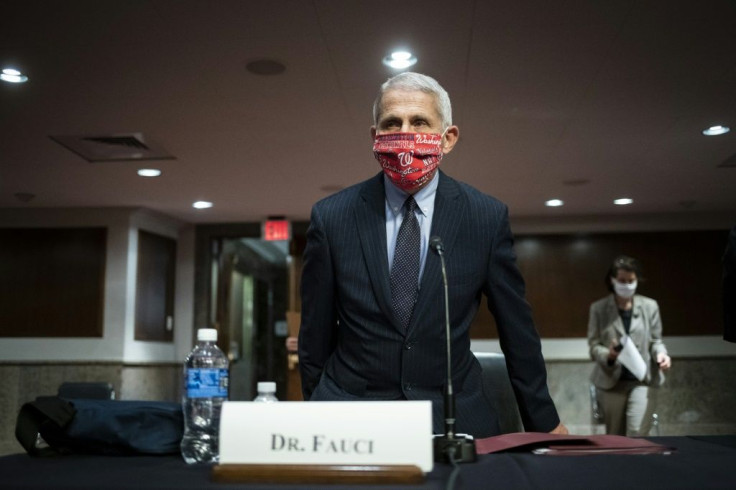 New cases shot past the previous record high on June 25 when more than 39,000 cases were reported. This toll jumped to 45,000 cases on June 26. This unwanted daily record has been broken more than a dozen times since.
The U.S. has seen 52,444 new cases per day on average over the past seven days. This total is a huge 20.3% jump compared to last week based on a CNBC analysis of data from Johns Hopkins University.
Fortunately, deaths haven't risen as much because the disease has hit young people the most. One estimate said some 60% of new cases in the U.S. have affected persons 40 years old or younger.
The death number, however, has risen this week. On Wednesday, it stood at over 800 and close to 900 Tuesday. The daily death toll last week averaged some 600.
© Copyright IBTimes 2023. All rights reserved.
FOLLOW MORE IBT NEWS ON THE BELOW CHANNELS