FBI Director Says Agency's Pot Policy Needs Reform To Attract Cyber Security Professionals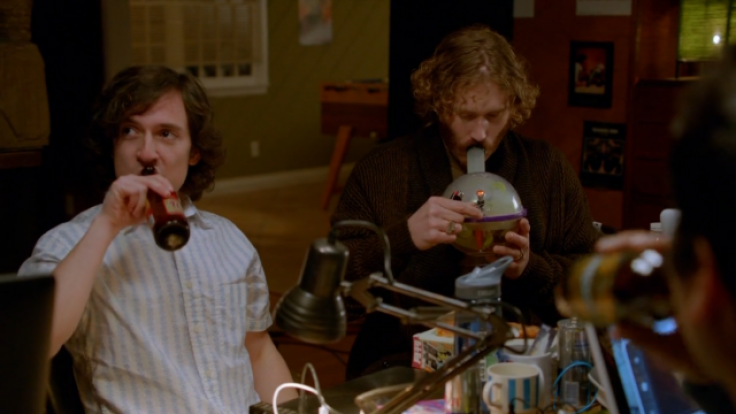 The government's War on Drugs is apparently hurting its battle against hackers.
"I have to hire a great workforce to compete with those cybercriminals and some of those kids want to smoke weed on the way to the interview," Federal Bureau of Investigation Director James Comey told a conference at the New York City Bar Association on Monday. The FBI is having trouble hiring computer experts because of the government's strict no-tolerance policy on marijuana, he said.
The statement highlighted a widening gap between changing perceptions of weed and the traditional rules of government agencies. As younger generations of potential employees -- the ones needed to combat the growing threat of cyber crime -- are more open about pot use, the government finds itself stymied when it tries to hire.
With two states legalizing recreational marijuana and several other states tolerating medicinal marijuana, federal policies are getting murkier. They're not even remaining consistent from agency to agency.
The National Security Agency seems to have the most lenient policy, simply stating that an applicant "may be required" to pass a urine test, and that testing positive for an illegal drug "will be considered." The Central Intelligence Agency will not consider anyone who has used an illegal drug within one year of applying, while the Drug Enforcement Administration requires an applicant to pass the ominous-sounding "DEA-administered drug test," background check and drug questionnaire.
The FBI excludes candidates who have used marijuana in the previous three years, and has a 10-year restriction on other illegal drugs. This might explain why the FBI has had a more difficult time building its cyber capabilities than the NSA seems to have.
Congress authorized the FBI to hire 2,000 new people this year, mostly for cybersecurity. With marijuana use apparently prevalent among programmers and hackers, Comey said, the FBI is "grappling with the question right now" of how to reform the FBI's pot policy.
When asked by one conference attendee (on behalf "of a friend," of course) about applying for an FBI job despite the current marijuana policy, Comey's advice was, "Go ahead and apply."
Comey addressed the conference on the same day that the Department of Justice formally indicted five members of China's military for hacking U.S. corporations and arrested more than 100 hackers for distributing a powerful malware.
Given the political and bureaucratic effort it would take for the agency to change its stance on a drug still considered illegal at the federal level, it's unlikely that the FBI will start hiring stoners anytime soon. But it's clear that even the nation's top cop sees the disconnect as a problem.
© Copyright IBTimes 2022. All rights reserved.
FOLLOW MORE IBT NEWS ON THE BELOW CHANNELS