FBI Warns Consumers Against Fake Batteries; Here's How To Identify One
The Federal Bureau of Investigation (FBI) has warned consumers about the risks posed by counterfeit batteries, which some consumers may have been using without them knowing.
That's because scammers are preying on the vulnerabilities of the global supply chain and the public's never-ending need for new batteries to sell a plethora of counterfeit or unlicensed replicas online, according to the bureau.
Counterfeit batteries are dangerous because they don't undergo the same safety testing as original equipment manufacturer (OEM) batteries. This can lead to serious problems for consumers and their devices, including fires and explosions.
If you're thinking about buying a replacement battery online, the FBI advises that you only purchase from a reputable source after thorough research. OEM batteries are usually available through the manufacturer's website or authorized retailers.
As batteries are now found in a wide range of devices — from laptops and smartphones to cars, scooters, e-bikes and drones — it's important to be aware of the potential risks involved in using non-reputable batteries.
"When designed, manufactured, and used properly, batteries are a safe power source. However, batteries can cause injury if they are designed improperly, made of low-quality materials, assembled incorrectly, charged improperly, or damaged. Always research the legitimacy of the seller and battery manufacturer before buying," the FBI said in a recent public service announcement.
"Consumers should avoid all third-party purchases of batteries, as they can appear to be legitimate OEM batteries but are likely counterfeit," the bureau added.
The FBI also cautioned consumers to be wary of counterfeit batteries being sold at deep discounts. They advise consumers to research batteries before purchasing and to avoid aftermarket batteries when possible as they may be dangerous. Always avoid batteries that are not properly packaged, have misprinted or misspelled labels, have labels that peel off or do not have official manufacturer batch numbers.
How to Identify a Fake Battery
We all know that feeling of satisfaction when we save money on a purchase, big or small. It's human nature to want to get the best deal possible. However, sometimes our thrifty ways can come back to bite us — especially when it comes to electronic devices.
Fake batteries have flooded markets around the world in recent years, and while they may be cheaper than the real thing, they also come with a much higher risk of damaging your device beyond repair. So be careful next time you're looking to save a few bucks as it might cost you more in the long run.
Sellers have become adept at marketing their products to unsuspecting customers. They often buy cheap batteries, rewrapping them as trusted brands before selling them as genuine items. The listings on popular retail websites are often highly convincing, making it difficult for customers to spot fake items.
However, there are some signs users can consider when identifying a fake battery.
One of the things to check is the battery's weight. If the weight of the product is less than the manufacturer's specification, then it is likely to be a fake product. Another way of identifying a fake battery is to cross-reference the batteries with the manufacturer's specifications.
Lastly, get your batteries from a trusted source to ensure that you're getting quality products that will perform well and are safe to use. Brands usually come up with lists of sellers that are authorized to distribute their products, and you should check them out.
What to Do If You Are a Victim of a Fake Battery Scam
There are two things you should do if you believe you've been victimized by a fake battery scam. First, you should report the activity to your online payment provider. Afterward, you should file a report with either STOPfakes.gov or the Intellectual Property Rights Center at IPRCenter.gov.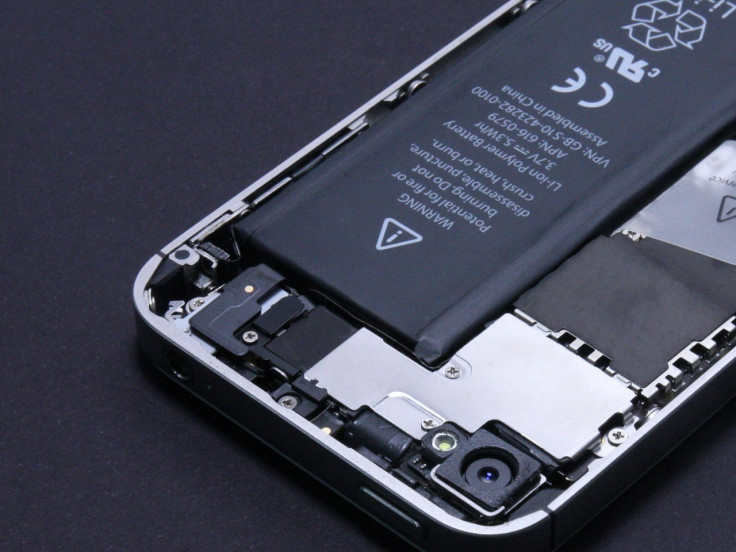 © Copyright IBTimes 2023. All rights reserved.