FCC Votes To Add Broadband Internet Access To Lifeline Program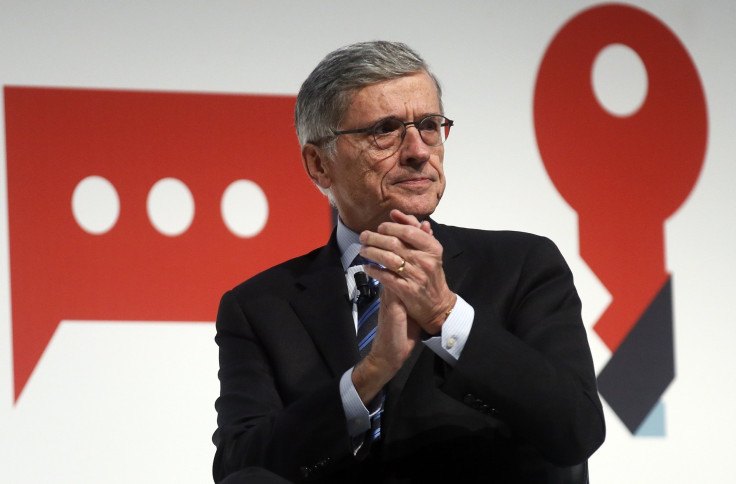 Internet access could now be more accessible for low-income Americans. The Federal Communications Commission (FCC) voted Thursday to expand the government program Lifeline, which currently provides subsidies to phone service, to include broadband in a 3-2 vote. The reforms also would seek to provide minimum standards both for phone service and broadband providers and create more government oversight.
Lifeline was established in 1985 by the Reagan administration to provide low-income Americans with landline phone service. The subsidy program currently serves 1.2 million Americans. Qualified households, those who have an income at or below 135 percent of the federal poverty line, can be eligible for a $9.25 per month subsidy to be applied to phone access. In 2005, the program was updated to include wireless phone services by the George W. Bush administration.
On May 28, FCC Chairman Tom Wheeler issued the proposal to modernize Lifeline by adding broadband Internet as an option for participants' subsidy. Additionally, the update will rethink the program's application process, including further protecting privacy and eliminating carriers' ability to select who is eligible. That process would be moved to the government.
Without A Budget
Critics of the Lifeline program charge that the program is costly and wasteful. Lifeline not only includes providing discounts to services but also distributing phones. These devices are handed out nationwide and have been referred to as "Obama phones" by some critics. FCC Commissioner Ajit Pai, who voted against the program, noted that the current proposal does not create a limited budget that he said could incentivize streamlining.
FCC Commissioner Mignon Clyburn said the program would cost $1.6 billion -- last year's total -- without cost reductions. Those could be achieved by raising entry barriers and lowering potential for fraud by moving eligibility screening to the government and other means.
The update was also rejected by FCC Commissioner Michael O'Rielly. He agreed with his colleague Pai on issuing a spending cap as well as re-addressing eligibility. O'Rielly was initially in favor of the program but ultimately voted against it after the commission failed to incorporate revisions he supported.
Wheeler dismissed the opposition. "Those who dissent on this notice today are voting against cleaning up the invitation to waste, fraud and abuse created by how the program was originally designed and managed," he said in his comments. "I'm befuddled by how this Republican program has become so partisan."
Crossing The Digital Divide
Broadband Internet access has been considered essential to participation in modern society, including finding and being successful in employment. Indeed, 55 million Americans are without at-home Internet access. "The sad reality is that millions of our citizens are foreclosed from opportunities, trapped in digital darkness and stranded on the wrong side of the affordability divide," Commissioner Clyburn said during the meeting.
FCC Commissioner Jessica Rosenworcel noted the "homework gap" -- studying for school, completing at-home assignments and even applying for higher education assumes that the student has access to Internet, she wrote in a blog on The Huffington Post.
Since releasing the proposal, public interest and labor groups have submitted principles and suggested guides. "The Internet can play a crucial role in moving people out of poverty, helping them to access job opportunities, health care, social services, and education," Wade Henderson, president and CEO of The Leadership Conference on Civil and Human Rights, wrote in a statement.
© Copyright IBTimes 2023. All rights reserved.