FDA Considering Breaking Up Single Monkeypox Vaccine Into Five Smaller Doses To Increase Supply
The Food and Drug Administration (FDA) announced Thursday that it is "considering" splitting one dose of the monkeypox vaccine into five small doses to increase the number of vaccines available.
While the current vaccination campaign is underway, the FDA realized that it would not have enough supply to keep up with demand, hence the proposed solution. Currently, the FDA says it has around 800,000 doses of the vaccine "pending release" for autumn.
While the FDA is looking to increase the supply of the Jyennos vaccine, that will take some time. The FDA's announcement came as the U.S. declared a state of emergency over the monkeypox outbreak.
"The identification of a clinical study that demonstrates that this approach could work has been particularly useful in informing how this might work without sacrificing the safety and efficacy of the vaccine," an FDA spokesperson told The Hill.
By breaking up one vaccine into smaller doses, it will increase the amount available to the general public. Still, those administering the vaccine will have to do so between layers of skin, intradermally, instead of administering the vaccine the traditional way. This creates a "pocket" for the vaccine that Califf says would also improve immune response.
The study the FDA looked at, published in 2015, found that there was no difference in immune response between the two methods.
During a briefing, FDA commissioner Robert Califf announced one of the solutions to the current supply of the Jyenneos vaccine. The FDA looked into a number of possibilities, but is seriously exploring the breaking up of one vaccine into five as an option.
"We're considering an approach for the current doses of Jynneos that would allow health care providers to use an existing one dose vial of the vaccine to administer a total of up to five separate doses," said Califf.
The FDA refers to the approach as "dose-sparing" and it would change the method of vaccine administration from subcutaneous to intradermal. It is important to note that less vaccine does not equal a less effective immune response, according to Califf. In line with the new strategy, those who need the monkeypox vaccine would get it twice 28 days apart.
"There's some advantages to intradermal administration, including an improved immune response to the vaccine. It's important to note that overall safety and efficacy profile will not be sacrificed with this approach," Califf said.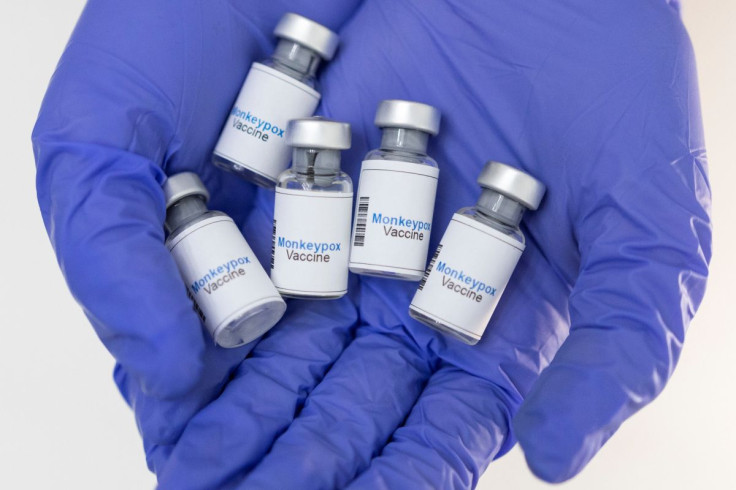 FOLLOW MORE IBT NEWS ON THE BELOW CHANNELS